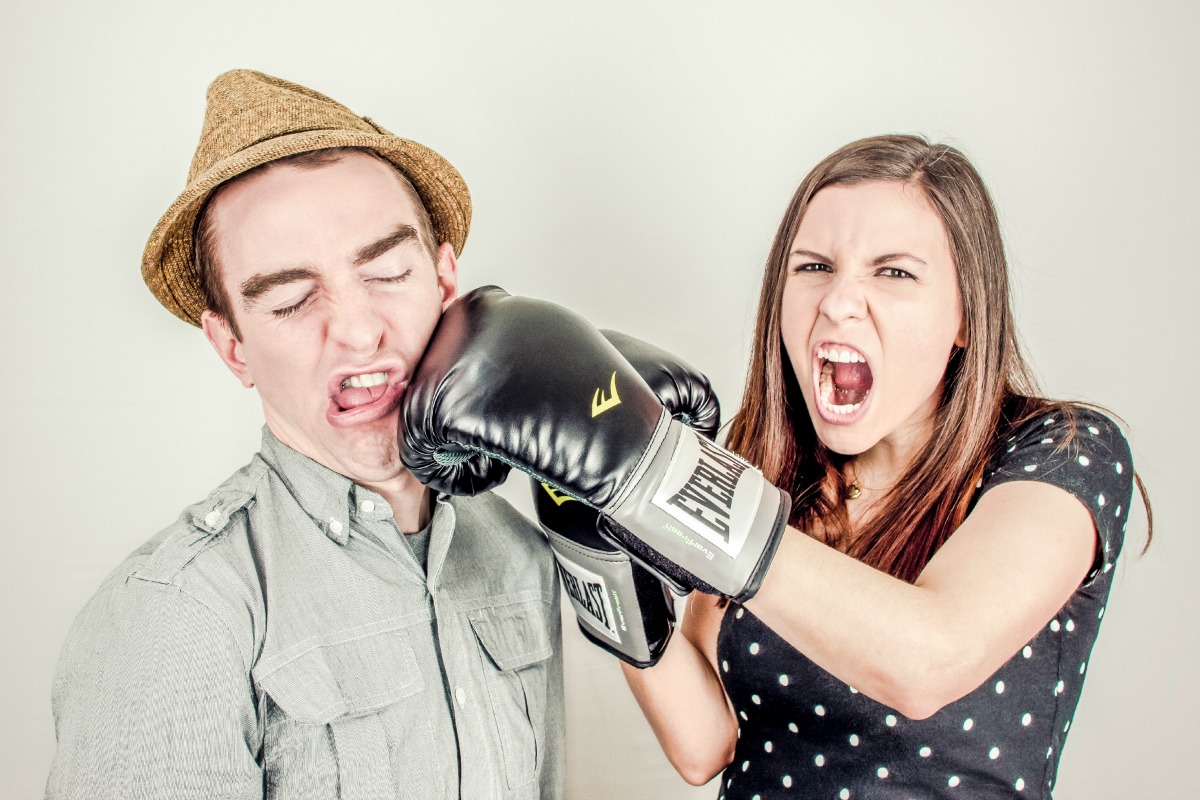 Here is the thing that's confusing me lately. So often I hear people tell me that they're ready to make a change. Yet the change they want to make isn't new at all. Its something they've done before that hasn't worked for them, and now they want to "change" by returning to a tired old routine.
Wait, what? Am I alone in missing something here?
I see this so often with my clients. They want new results with their health and waist line. But they often want to find success doing a version of what hasn't worked for them in the past.  Like, "I really do best when counting calories", or "I need to use pre-packaged meals."  And the funny thing is, I totally identify with this on some level.
Change, in my mind, can be a big blob of a scary monster.
Kind of a cross between the beasts in the children's book, "Where the Wild Things Are" and those gratings that run over the subway that might collapse and swoop you in at any time. Change has the potential to be that stingray that attacks on a beautiful day at the beach.
Change is trading all your money for what's behind door number 3. You might get a breathtakingly amazing all expense trip to Tahiti, but you could also be zonked with a wheelbarrow full of guinea pigs.
So I totally understand why, when faced with an opportunity to change your life, you might resort to something you know.
It provides comfort, even while being unsettling. You are altering your routine, but in a way where you know how it works as well as all the risks. There isn't anything to learn. There are no new adaptions needed. It is change, without really changing at all.
Hmmm, but that's not really what you wanted, is it?
You didn't do all this changing for things to stay status quo. And doing the same thing over and over again expecting different results, as we've all heard, is the definition of insanity. So do you really want to change or not?
Change should be that first time you jump off the high dive.
You take a big breath, you hold onto that trust inside yourself, you say a short prayer…
And you leap.
Even if something in your brain says you're crazy. Even though you know you may end up with a belly flop GIF spreading across social media. You just do it. And seconds after you've leaped, you're safe, but stronger for the challenge (and you mom loved your belly flop GIF anyway!)
The first step is to acknowledge the fear in change. It's important to really look eye to eye with both your fear and your discomfort. Give what is holding you back a name. Be kind to it. Comfort it. Then put it in a helium balloon and set it free.
To my food coaching clients and potential clients.
I know it's uncomfortable when you don't know how to cook, don't have time to cook, don't like eating breakfast, don't like being restricted, don't want to be disciplined, don't want to worry about sleep or toxins, don't want to have to think, etc, etc, etc. But staying with your don'ts will restrict the potential for new can-dos.
The reality is, if you're uncomfortable, you're probably in the right place. Because, you can't create a new you, without loosening the grip on the old you. But the good news is that, while you're already fabulous and wonderful, you have the potential to be out of this world spectacular. And you don't want to deny the world this awesomeness because that just wouldn't be you.
So be honest with yourself. Are you being "safe" in your attempts to change?
If you keep returning to the same place in life, it's time to try a whole new approach. But I promise to hold your hand. I promise to support you when you're down. I promise to smile when you accomplish the seemingly impossible.
And…
I promise to laugh at your belly flop GIF…
Because that, my friend, is just funny.