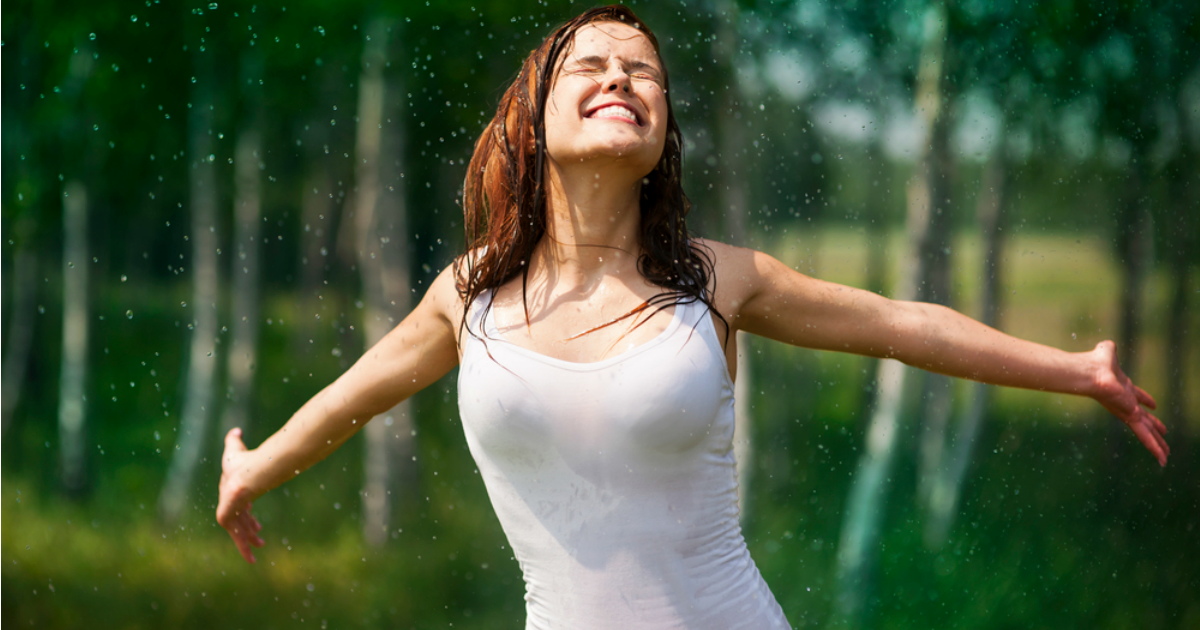 This week, I want to talk a little about hormones. Because all us women have got them. And chances are, they might not be working as perfectly as possible. If this is the case, they might leave you feeling less than stellar.  
I truly appreciate Western medicine. And I've seen first hand how it can save lives. But one of the things that drives me batty is that doctors will prescribe medication to reduce symptoms, instead of also looking at the underlying total body imbalance. And many of us grow complacent, thinking medication will be our savior.
But the good news is that, with diet, lifestyle changes, and herbs, you're likely able to improve how your hormones function.  Healing doesn't happen overnight. But even if you are taking medication for a hormone imbalance, many of these suggestions may work with the medication to improve your experience.
Suggestions for hormone balance
Estrogen dominance is when you have too much estrogen and too little of the other hormones. Lots of women suffer from this. And when you're estrogen dominant, you obviously want to reduce the amount of estrogen in your body.
But before we got started, I want to make this important note. You can still be estrogen dominant even if you've been through menopause. You might have less estrogen in your body. But if you have more estrogen than other female sex hormones, you're still estrogen dominant.
And how many of these foods or lifestyle habits should you add? You should add as many of the foods and lifestyle habits as possible. You want a good amount of foods that help lower estrogen's effect on the body. And you want to rid your environment of as many artificial estrogens as possible. The herbs are more dependent on other medications your taking as well as your particular body. Talk with a nutritionist, acupuncturist or natural doctor if possible.
These foods help detox estrogen.
Leafy greens

Cruciferous vegetables (broccoli,, cauliflower, brussel sprouts, etc.)

Onions

Garlic

Rosemary

Turmeric

Oregano
You can consider adding phytoestrogens to your diet. Phytoestrogens are a natural, weaker form of estrogen. And they attach to estrogen receptors in your body. And the school of thought is that this protects the body from the more dangerous forms of estrogen manufactured in the body.  
Good sources of phytoestrogens
Fermented, organic, non-gmo soy. Please stay away from other forms of soy as they are hormone disruptors.

Flaxseeds

Pumpkin seeds

Sesame seeds

Sunflower seeds

Lentils

Yams
Fats to help balance hormones
Your body needs fat to build hormones. But, the type of fat you eat determines the quality of the hormones you build. So focus on the most health promoting fats to support hormone balance.
Unrefined

 virgin coconut oil
Omega-3s from wild fish like salmon
Avocado

Raw, unpasteurized butter (from a reliable source)ined, cold processed
Lifestyle tips to help balance hormones
Exercise for at least 30 minutes, 5 times a week Make sure to include exercise the gets your heart rate going.

Meditate or do yoga – reducing stress hormones helps reduce estrogen

Get a good water filter to take out environmental estrogen from your drinking water

Stop cooking with plastics

Avoid canned goods unless BPA free (especially avoid canned tomatoes as they easily absorb BPA)

Use all natural cleaners, body products and cosmetics

Don't smoke…duh!
Herbs to help promote hormone balance.
Talk with your physician before taking any new herbs, especially if you are already on some type of medication.
Maca

Ashwhaghanda

Milk Thistle

Dong Quai

Chasteberry
Other supplements to consider 
Hey, I talked about most of these last week. But I'm talking about them again because they can support hormone balance
Fish oil

Probiotics

Vitamin D-3

Evening primrose oil

Iodine
Again, remember to have patience
You can't expect to live healthy for a week or two and have a long-term problem solved. We're not waving a magic wand here. The best approach is to think of supporting your natural healing process. And the more you support healing, the better the results you're likely to see.  
If all this seems overwhelming, start slowly. Find a change you can live with and start there. More changes will follow. And before you know it, hormonal troubles might be a thing of your past.