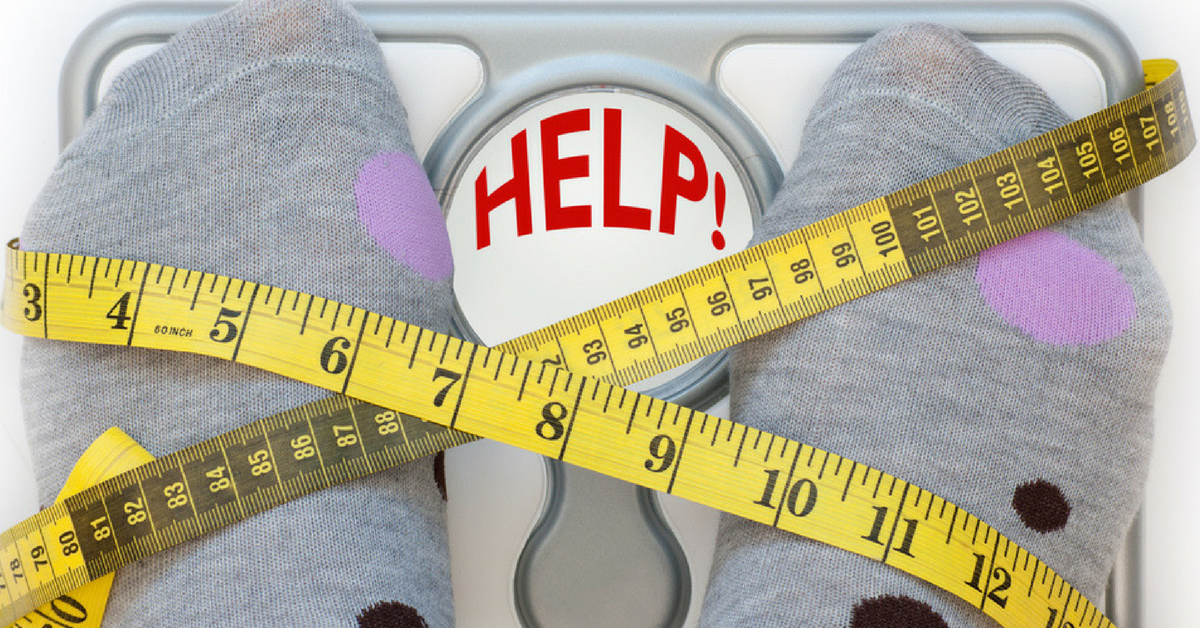 Aah, those last 5 pounds. They can be a bastard. And I relate, because I struggled with them too. Except it was more like 10 pounds. But why quibble about details?
Well, I'm here to tell you that you're not alone. And while there is no set reason you're stuck on those last 5 pounds, there are some common culprits.
Are one of these are holding you back?
You're consuming hidden sugar –
I talk about hidden sugar all the time. It's sooo boring! But the reality is that you can get lots of added sugar from healthy sounding foods. Manufacturers add sugar to everything.
You think you're eating "natural" sugars like honey or fruit juice concentrates or low-glycemic sugars like agave or coconut sugar. But bottom line: Those are all fattening sugars. And if you don't eat them in moderation, you'll hold onto extra weight.
If you're struggling with those last 5 pounds, limit your added sugar as much as possible. You can still have some whole food sugar like an apple, grapes, or a plain yogurt (which naturally contains sugar.) But keep your added sugar consumption as low as possible. 
You're getting extra calories in your coffee –
Daily coffee drinks have become routine. But your cup of coffee might provide more than you bargained for.
Are you getting your coffee with non-dairy milk? You're likely getting added sugar. Using an artificial sweetener? These too can mess with your metabolism. Drinking a Venti? You might be adding a whole lot of extra calories to your day.
Don't overlook your coffee when assessing your diet. It might hold the key to your extra pounds.  
You're eating more than you should at night –
Late evening can be a challenge when you're trying to eat healthy. You probably have more free time to focus on your cravings. And watching TV or scrolling through social media triggers your temptations.  
In fact we might be hardwired to crave more as it gets closer to bedtime. Some scientists believe we eat more at night to store calories before the nighttime fast. Seriously, nighttime cravings might be in our biology. 
Create a personal ritual that signals the end of the eating day for you. Maybe you have a piece of fruit or a cup of tea. Or maybe you take a bath or change into your PJs. Or perhaps you light a candle. Create a comforting ritual that signals the end of eating for the day. And then stop eating!
You consider the slightest slip-up to be an excuse to cheat –
It can be so difficult to forgive yourself after a diet slip-up. And in the last 5 pounds, you're painfully aware of how every crumb counts.  
A small slip-up isn't going to hinder your long-term goals. But if you use the slip-up as an excuse to further cheat, that's a problem. Because if you keep eating past the slip-up you'll really throw yourself off course. And repeat this pattern and you'll never be able  to banish those last 5 pounds.
Forgive the slip-up and move on. That is the only attitude that will bring you the success you seek.
You're being a perfectionist –
You're constantly seeing airbrushed pictures of scantily clad celebrities. And it's easy to use a model of perfection to pick yourself apart.
So be honest with yourself. Do you really need to lose the weight? Remember, the scale doesn't tell the whole story. For instance, you'll gain weight when you gain muscle. Or when it's that time of the month.  If you really can't assess whether those 'last 5 pounds are real, talk to your family doctor.
Because, your body will fight against staying at a weight that's too low for you. And with good reason. Because there are health risks to being too skinny.
You can lose those last 5 pounds.
You just need to take a closer look at your habits. There might be something lurking in your routine that's causing the problem. And now you've got to be like a great detective and find it.  
You might be tempted to starve yourself or go on a drastic diet plan when you feel stuck. Don't give into temptation. Finding the pitfall in your diet might be like finding the leak in your flat tire.This might take some time. But patching that hole is the best way towards a permanent solutions.