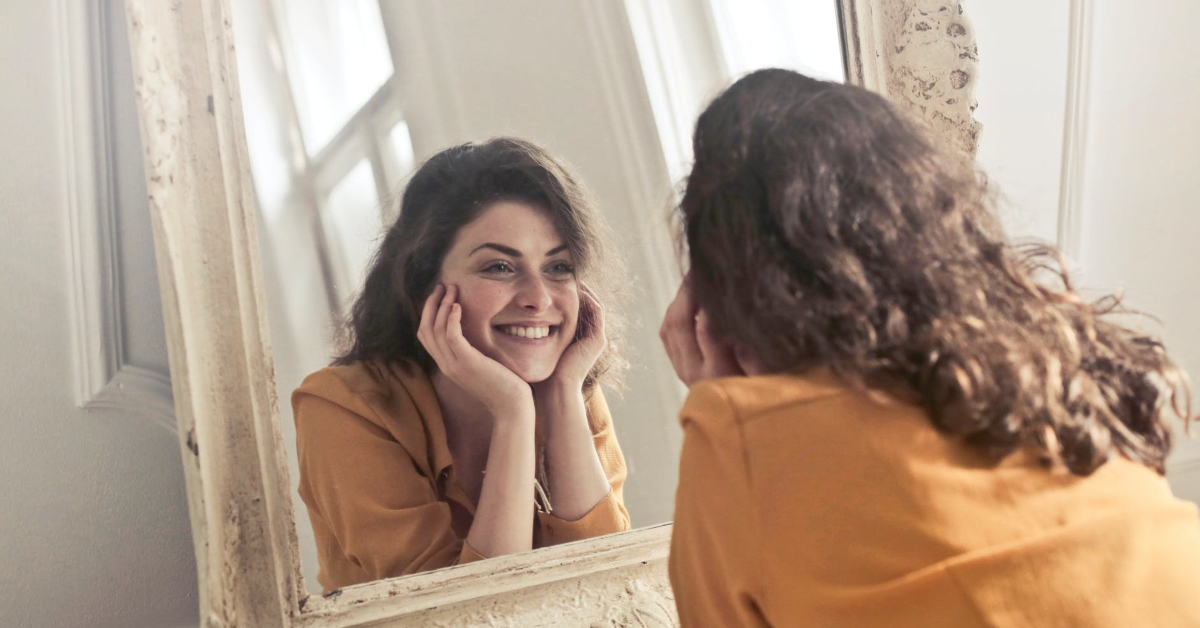 Relaxing with a beer or a nice glass of Merlot can be a reward for a hard day. And there's nothing wrong with having a drink now and then. But if you've moved past being a light weight drinker, you might be getting more than you bargained for from your alcohol.
Alcohol can make you feel really good. And if you overdo it, of course you'll feel really bad. But what if you're somewhere between a teetotaler and a binge drinker?  Well, if you fall into that category, then today I'm talking to you!
So I want to go over some surprising reasons to get excited about cutting back on alcohol.  We'll go over some of the less talked about side effects of moderate drinking. And why cutting back might just make you feel amazing.
More Energy
When you cut back on alcohol even one night a week, you can have way more energy. And this has nothing to do with a hangover. Let me explain. 
Alcohol is super dehydrating. And when you're thirsting for water, you just feel drained and icky. So just cutting back on alcohol a little can make you feel a whole lot better.
But let's get real. Alcohol is a sedative. So, of course it robs your energy. And while you may drink to relax at night, you may still feel the effects as you drag yourself through the next morning. Even if you don't have a hangover.
Plus, drinking in excess can make you do things you regret. Which can make you obsess over choices you've made. And of course that's going to drain your energy.
Better Sleep
You likely have a drink to help you relax. You may even hope it will help you fall asleep faster. But here's a shocker. Drinking alcohol before bed will lead to you feeling groggy in the morning.
Here's how this works. First, alcohol is a sedative. So it will help you easily falls asleep. Which sounds good so far. But wait for it, because there's a catch.
Yes, alcohol will relax you. But it will also disrupt your natural circadian rhythms. Meaning you'll fall asleep easily, but wake before you're rested. Plus, your likely to experience reduced REM sleep. And all this means that you'll wake up groggy, even though you fell asleep easily.  
Feeling Emotionally Better!
If you feel sad, depressed or anxious then alcohol can make this worse. Of course this won't happen at first. But those bad feeling you're drinking away can come back with a vengeance. 
If you've been drinking regularly, there's a high chance that you'll eventually feel pretty low. Drinking interferes with the neurotransmitters in the brain. Specifically, it interferes with the neurotransmitter serotonin (the happiness hormone). 
Drinking will initially give serotonin a boost, which is why you'll momentarily feel happier. But over the long-term, alcohol drastically reduces serotonin. Meaning drinking can have a direct negative effect on your mental health as well. When you are able to drink less, you'll feel overall happier.
Your Waistline
Of course, if you drink too much, you'll see it on your waistline. Not only does alcohol contain empty calories. It loosens your inhibitions, meaning you're more likely to eat those foods you've been working so hard to avoid.
So you can lose weight potentially just by laying low on the alcohol. Again, this isn't about abstaining. It's just about becoming more mindful of how much you need to drink to feel good. 
And these are just a few reasons to feel excited about cutting back on alcohol. The more you become aware of the little negative ways alcohol is affecting you, the easier it becomes to cut back. When you're young, you feel you look cool with a drink. And as you get older, you realize that you might just be cooler without one.
An important note about alcoholism
Don't be afraid to ask for help if you find yourself regularly drinking, and not feeling good in your body and in your life choices. There's no shame. And it takes true courage to take steps towards making your life better.
Of course, Alcoholics Anonymous is a good place to turn. But if you're stuck, know there are other methods that help. For instance, there are holistic centers like Canadian Health Recovery Centre rehab centers that address the underlying neurological and biochemical imbalances that counselling alone cannot heal.
People's brains respond differently to alcohol. So if you don't respond well, it isn't your fault, But it's up to you to take steps to make your life better.
(This post contains affiliate links)
Photos courtesy of Pexels