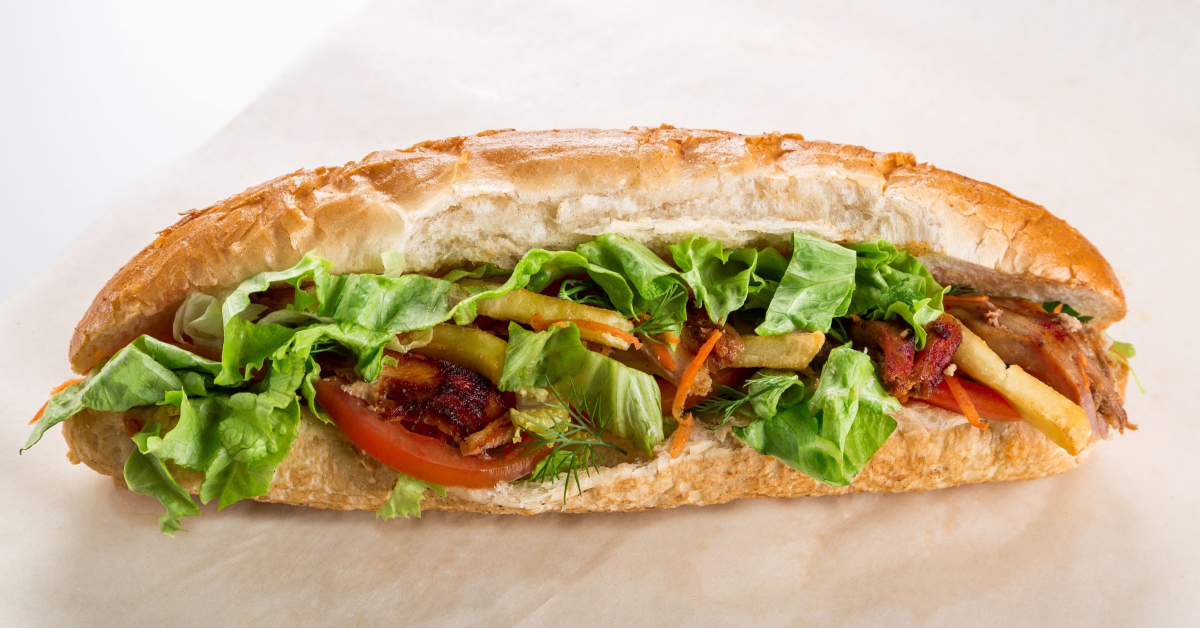 Fast food restaurants can be one of the greatest diet disasters. You may have an easy enough time eating healthy at home. But going out presents a much greater obstacle. So eating while travelling or on the run can create stress and overwhelm.
Fast food tends to be a fat and sugar filled nightmare. And fast food restaurants are notoriously not weight loss friendly. But guess what? You can eat at them without completely blowing your diet. The right choice just might not be what you initially think. 
A new crop of healthier options has sprung up. There's a trick to eating at them though. Not everything on the menu is healthy. The small details of your order make a big difference at these healthier chains.
So today I'm going to talk about some of the healthiest fast food. That way the next time you're on the road, or eating on the run, you'll be armed and ready with good choices. Fast food restaurants don't have to be a diet buster. Here are some healthier options to eat up!
McDonalds
I'm not a huge fan of McDonalds. But people are always asking me about healthier ways to eat there. So while this isn't my first choice for clients, I do want to point out that there are more diet friendly options. Here are some examples. 
Artisan Chicken Sandwich – The fact that it's grilled and not fried is a good start. But you need to alter it to make it more diet friendly. Order it without dressing or mayo. Add mustard if needed.  And make it an open-faced sandwich by eating only the bottom bun. This removes some of the empty calories and carbs.
Southwest Grilled Chicken Salad – A trick to eating salads at any restaurant is to bring your own dressing. A lot of  sugar and extra calories are hiding in the dressing that comes with the salad. So substitute your own dressing. Go light on the one that comes with if that's your only option. 
Subway
Subway has a reputation for being diet friendly. But the way you order can make a huge difference. Order the wrong way, you can really pack on the sugar, bad fats, and empty carbs.
If you're trying to eat healthy, you might go straight to their 'Fit' menu. But wait! Some of those options have too much sugar or are heavier in bad fats. So this is the way I like clients to order at Subway.
Start with turkey, roasted or rotisserie style chicken, or roast beef. Stay away from the cheese and mayo. Add oil, vinegar, and lots of fresh veggies. But you have to do one more thing to make this sandwich the most diet friendly. Cut some of the empty carbs.
Have them scoop out the inside of your bread. That will take away some of the calorie-rich, nutrient depleted bread. And this will transform your Subway sandwich into something a whole lot more likely to support your diet goals.
Chipotle 
Chipotle is known for its healthier Mexican fast food. But the method to eating there and now blowing your diet is truly in the details. Because some of their options will for sure help you pack on the pounds.
First, the rice can be too starchy for some people looking to drop weight. So start with a bowl, but choose lettuce for your base instead of the rice. Or if you must have rice, make sure to choose brown rice.
Next, beware of all the sugar hiding in the salsa. Choose the pico de gallo mild salsa option. Or the corn can be good too. Grab some hot sauce on the side which is light in sugar.
Stay away from the dairy which will pack on calories and inflammatory bad fats. This means hold the cheese and sour cream. Instead choose guacamole (unfortunately, an upcharge) which is full of healthy fats and will keep you full.
The carnitas are a good protein option because they're light on added sugar. And the added sugar is where a lot of these fast food restaurants get you. Or choose a vegetarian bowl with beans and guacamole for protein.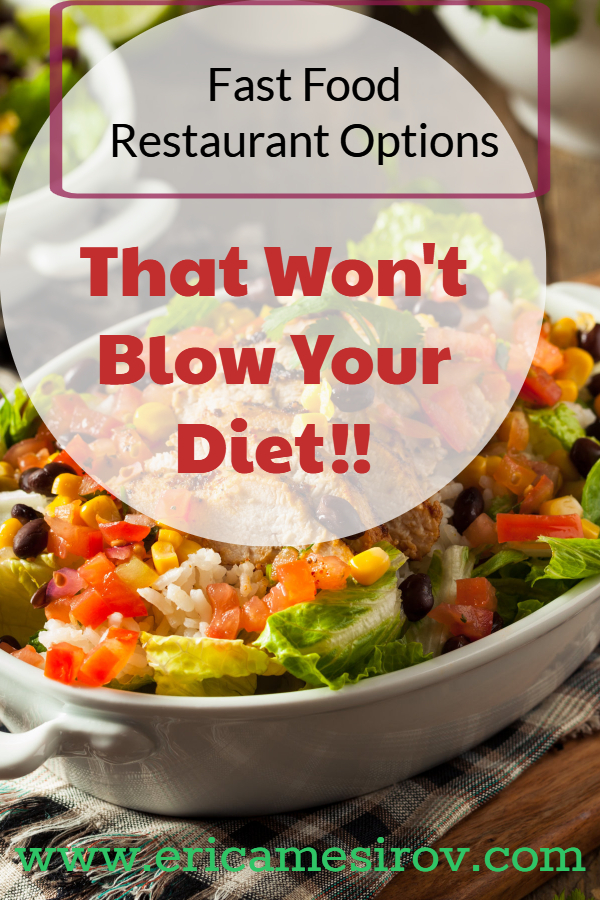 Starbucks
There's pretty much a Starbucks on every corner. And while they're most famous for their drinks, they're now offering quite a few food options. So can can you find suitable diet-friendly food there?
While many of their food options appear diet healthy, many items on their healthier sounding menu can deliver a calorie, unhealthy fat, and sugar punch. So here's the better way to navigate their menu.
Egg & Cheese Protein Box – while I'm not usually a huge fan of eating lots of egg and cheese, the Egg & Cheese Protein Box can be a better option when on the run. Just remove the multigrain roll to get rid of the empty carbs. And make sure to eat the fruit to get some fiber with the protein.
Sous Vide Egg Bites – These are marketed as a breakfast item, but they can be enjoyed throughout the day as a light meal. While I don't recommend having these on a frequent basis since they're processed with cheese, they are great lighter option when in a pinch.
Grilled Chicken & Cauliflower Tabbouleh Salad (coming soon) – Try to remove as much of the cheese as possible. And ideally you'd use your own salad dressing since, again, the dressing is what drives up the calories and sugar.
Taco Bell
Taco Bell is not usually a food food restaurant that one would think of as diet friendly. But if you're willing to customize your order, you can create a more diet friendly fast meal option. It just takes some commitment to being healthy.
Start with a Power Bowl. Get rid of the sour cream and cheese. Ask if they can sub an extra scoop of guacamole in its place. Or just choose 'extra guacamole' which I believe is a less than $.50 upcharge.
Next, remove the rice. Sub lettuce and tomatoes in its place. There will likely be an upcharge, but it shouldn't be outrageous. According to their menu, you can get both of them for just $.70. A small price to pay to make your meal healthier.
Final fast food thoughts
Eating healthy at a fast food restaurant is possible. It just takes some customizing of your order. And that's really the moral of the story. What you see on the menu may not be diet friendly. But there's a way to adjust your order that will make it better.
I haven't listed every fast food option here. So the challenge rests on you. Next time you go into your favorite fast food restaurant, ask yourself to see the menu in a new, healthier way. How could you adjust what you see on the menu to fit it into your weight loss plan?
Do you have a favorite go-to spot for healthier eats on the run? Have you struggled with staying on your diet while eating out in the past? Let me know in the comments!