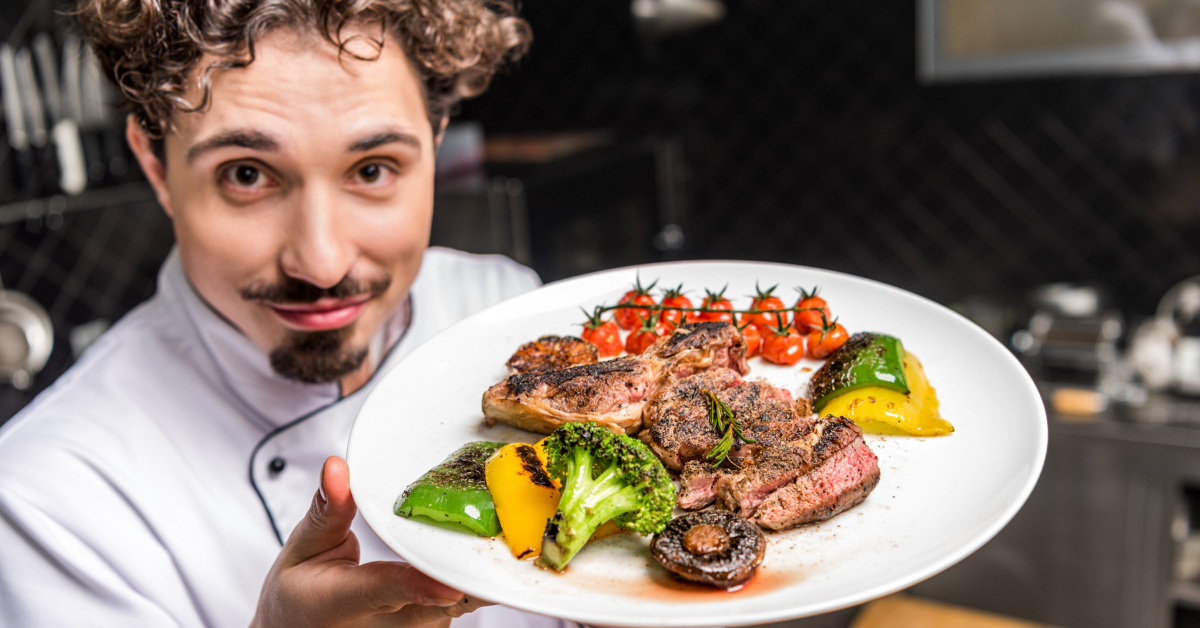 Trying different restaurant cuisines is one of the joys in life. You don't want to stop doing that just because you're trying to eat healthier. This is where you catch up with friends. You celebrate big life events with your family. And you grab a quick delicious bite after a long, busy week. 
Eating out in restaurants is fun. And the good news is that restaurant cuisines can be a guilt-free part of your new healthier lifestyle. But it of course depends on how you do it.
This is when it can get scary. It can be super difficult to know where to find good options when starting a diet or switching to a healthier lifestyle. And there are grenades placed all over restaurant menus. 
For example, that healthy seeming salad can be swimming in high calorie dressing. That veggie stir fry can be in a high sugar teriyaki sauce. And half the items on the menu of that vegetarian restaurant might be fried. 
So what's a healthy eater to do? Today I'm going to talk about some of the healthier restaurant cuisines. And how to make the best decisions while testing out your new healthier lifestyle. 
Indian Food 
The first thing I love about Indian food is that it tends to be made from whole, unprocessed ingredients. Share a meat dish as well as a couple of vegetarian dishes with your dinner mate. This restaurant cuisine has lots of vegetarian protein from lentils and other legumes. And go easy on the rice and maybe skip the naan and fried fritters. 
Fresh-Mex
Yes, you can go VERY WRONG with Mexican food. But you can also go very right. Focus on black or pinto beans, lettuce, fresh veggies, salsa, tofu, and lean meats instead.  Choose corn tortillas over flour tortillas. And skip the cheese and sour cream and load up on the good fat from avocados in guacamole. 
Whole Food Vegetarian
I say whole food, because there are many fast food, comfort food vegetarian restaurants that serve burgers, fries, pizzas, and other standard American comfort food. Whole food vegetarian restaurants use all ingredients you can pronounce and are very vegetable heavy. This is the type of nourishing food your diet needs.
Mediterranean Food
Mediterranean food is best when you choose s a plate or salad as opposed to a pita or lavash. You can fill your plate with good foods like hummus, cabbage, cucumber salad, tahini, pickled veggies, and lean meats. Just make sure to stay away from any meats that are fried. 
Salad Places
Well, you probably know that salads can be a good choice. Though you might not know there can be tons of hidden sugar in salads. So stay away from the dried fruits like cranberries and raisins which often have added sugar. And ask your server for a low-sugar dressing option (not low-cal.) Low-cal dressings often have tons of sugar. If they don't have low-sugar options. Use balsamic vinegar and olive oil, or bring one of these great dressings from home. 
Sushi Restaurant
Sushi restaurants can be good. But again, it's all about how you order. Try to limit your rolls with rice to just one. Otherwise, you'll eat too many carbs. And try some sashimi instead. And make sure to start with a seaweed salad, bok-choy, or mushroom salad to get in some antioxidants.
Ehtiopian Food
Just like when eating Indian food, go with a friend and split a vegetarian and lean meat dish. Or better yet, skip the meat and load up on lentils instead. They're a superb source of vegetable protein. Just make sure to go light on the injera. Eats way too easy to overload on the bread unless you're careful. Ask for a fork if needed since most restaurants will have you pick up your food with the bread. 
So the bottom line is that there are lots of ways to eat healthy at restaurants. It just takes a little bit of attention. Don't deny yourself going out with friends or celebrating with your family. Instead, pick the right type of cuisine, and use this guide to eat clean foods that don't make you feel like you're dieting!