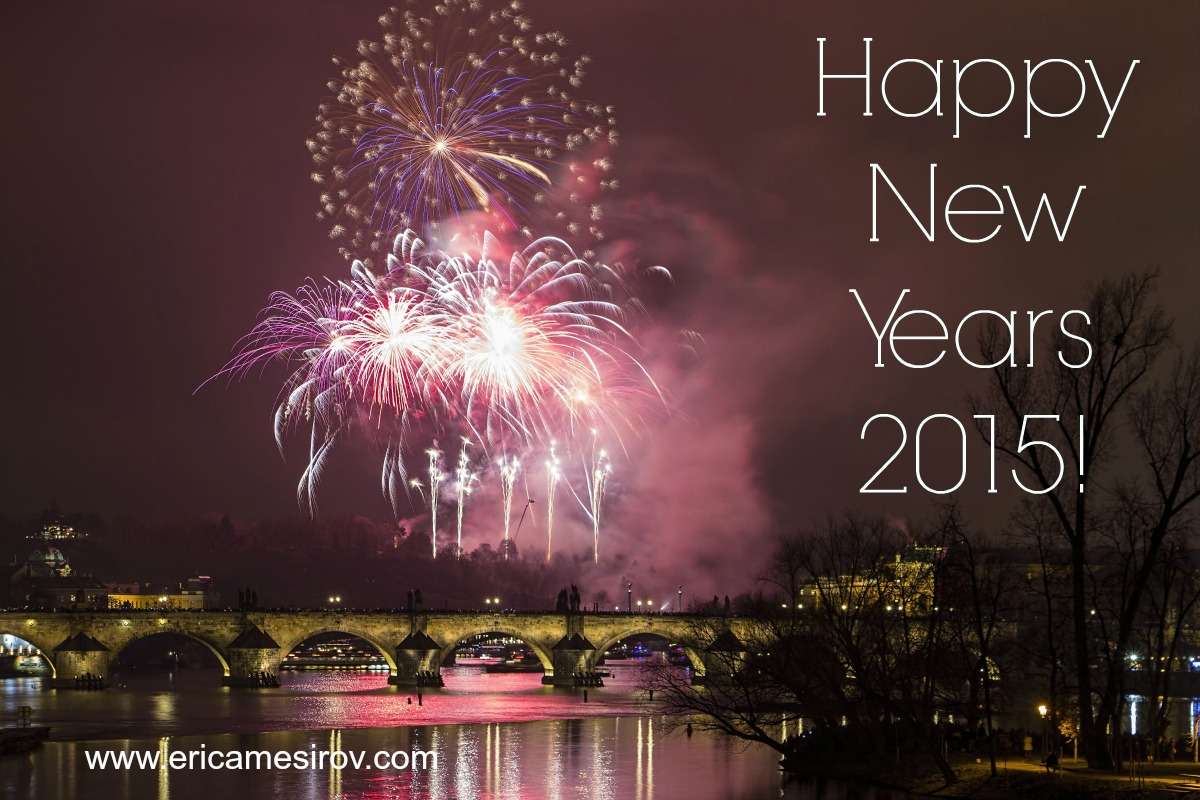 The New Year has me thinking about resolutions. This year I set a very simple but not so easily achievable resolution. I set myself the goal of finding happiness in whatever situation I find myself at a given moment. Since I set that resolution, I've felt lighter and more positive, so maybe the simple reminder to find happiness is enough to create a powerful mood change. The question is, for how long will I keep my resolution?
Most people have abandoned their New Year's resolution by February.
They interpret a set-back as failure and quit, waiting for next January to begin again. Yet why do we need some kind of marker to make change in our lives? It takes multiple attempts for most smokers to quit. Many people go through multiple diets before they find the right one. Learning a new habit takes time. And doing something incorrectly teaches us more about how to do it correctly. So perhaps bumps in the path are inevitable.
My thought is, maybe how we handle February has a lot to do with whether or not we will achieve our New Year's goals. February should be a month of evaluation. During this month we can look at what we did to achieve our goal and access what worked and what didn't. For instance, if you abandon your diet by February, you can evaluate what aspects of the diet were working and what aspects didn't serve you. That way you can start a new diet in February and use this information to do it BETTER.
People feel like they need some major marker to make a life change.
We start things on the first day of the year, the first day of a week or at the beginning of the day. There is nothing that says that if you eat a bag of Oreos in the morning that you can't redeem yourself by eating well for the rest of the day. But many people will opt to binge for the day and re-start their healthy eating plan on the next day. This only makes sense emotionally since calories don't know what day it is.
My point is, just because you haven't achieved your New Year's resolution by February doesn't mean you have failed. You don't need a major marker to make change and success is rarely achieved by traversing a straight line. This year I'm making a commitment to check in with myself every few weeks. I will ask myself what I've done recently to achieve my goal of finding happiness, and what I could have done better. That way my resolution doesn't get away from me. And if I have a few bad weeks, I'll just pick myself up and start again.
Because you can reinforce a positive habit at any time.
Whether it is the end of the day, the middle of the month, the end of the year or any other blasé, normal, non-momentous moment. Your habits don't know what day it is. They are willing to change anytime you are ready.