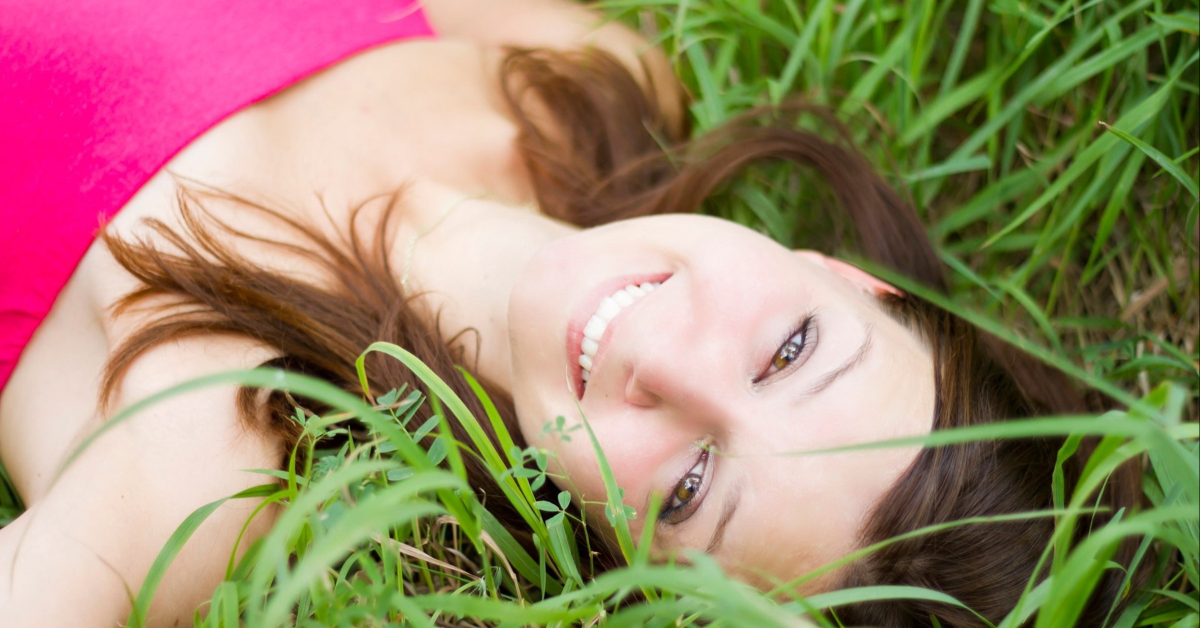 When do we start hating our bodies? I'd say it starts around middle school when we start crowding  around mirrors to point out our own flaws. And this continues in adulthood when every fine line starts feeling like neon sign pointing to imperfection. When did we become our own bullies, like Mean Girls?
Advertisements tell us that we need hundreds of products to look natural. That we need to remove all body hair . That if we aren't on a diet, we're probably failing. It seems that in the pursuit of 'a new you', we have all forgotten to love who we are now.
But it doesn't have to be like this. Learning to love yourself doesn't require serums or fad diets. Instead, it requires a different kind of hard work.
You need to be honest with yourself about what you really have to offer. This isn't all about finding discounts for Health, Fitness and Diet products and services – although that certainly feels good, This is about accepting who you are and working towards a brighter future.
Accepting Who You Are Now
One of the hardest things you can do is accept yourself for who you are. We are all under pressure to change. And it takes a lot of confidence to turn around and say, 'I love who I am.'
Start by looking in a mirror and smiling at your reflection. This might sound foolish. But actually, it's a great way to boost your self confidence and reduce your stress.
Try smiling at yourself now. Take in each of your features. The true you is lovely and exactly as you should be. So don't be tempted to start squeezing spots or worrying about your 'flaws'. Enjoy being you.
Self acceptance is just one stage, though. Understanding who you are now is a good staring point for setting future goals. Think of what you want – not what others tell you to be.  Maybe your goals include feeling stronger, losing weight, or pushing yourself to take on new challenges.
Don't embark on a long diet because you think being thinner will make you happier. Committing to weight loss is a big deal. And being thin isn't necessarily going to make you happier.
Start at a point where you're already happy with who you. You can take your time. And you can enjoy the transformation rather than focusing on a specific desired end result. Give attention to goals that truly make you feel good. And focus on loving who you are before you achieve them.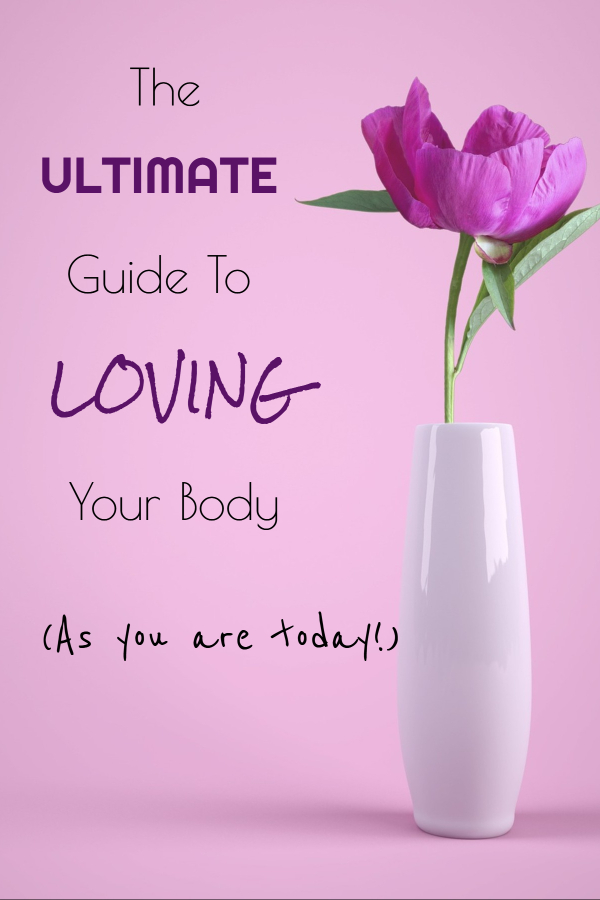 You Are What You Eat
Eating well is incredibly important for your health. But this isn't about how you look. Increasing the amount of fruit and veggies you eat will just make you feel better. When you eat poorly, you don't feel good. 
Loving your body isn't just about accepting it. It's also about giving yourself the best chance to live a long and healthy life. What you eat makes a huge difference to how you feel.
These days, you hear a lot about excess sugar. When eaten in large quantities, sugar can cause weight gain, nutritional deficiencies and serious medical conditions like diabetes. The fact is that everyone could do with reducing the amount of sugar they eat. This is a fast track to feeling healthier.
Finding the foods that make you feel strong as well as happy is the real key to loving your body. Build up a bank of nutritious and easy recipes you enjoy. So that even if you're having breakfast on the go, you still get everything you need.
Test Your Strength and Stamina
Exercise is a vital part of staying healthy. But it's also ideal for boosting your body confidence and uncovering your inner-strength and determination. No matter what your size or ability, everyone can enjoy some form of exercise.
Don't like the gym? Team sports are the perfect way to meet new people as well as gain new skills.  Joining a team also gives you a sense of responsibility. You might be able to skip a solo run without feeling too guilty. But if you don't turn up for practice, then it affects everyone.
You might also like to try sports that you didn't get to do at school like water sports. SCUBA diving is a great way to challenge yourself to do something new. And it quite literally opens up a whole new world for you to explore. What's something else you've always wanted to try?
Of course, not everyone likes sports and adventure. This might sound more challenging but there are lots of ways that you can sneak exercise into your day to day life. This is particularly useful if you've  been using the excuse that you're too busy. 
Try taking the stairs instead of riding in the elevator. Or what about walking to work? Walking meetings are also growing in popularity. You might want to drop that idea in the office suggestion box. At home, you should try doing your chores to dance music . Whatever you can do, do it!
Learning to love yourself is about accepting who you are and challenging yourself to be your own personal best. But this doesn't mean that you have to be a stickler. Life is definitely for living.  And balance is everything you need.
(This post contains affiliate links)