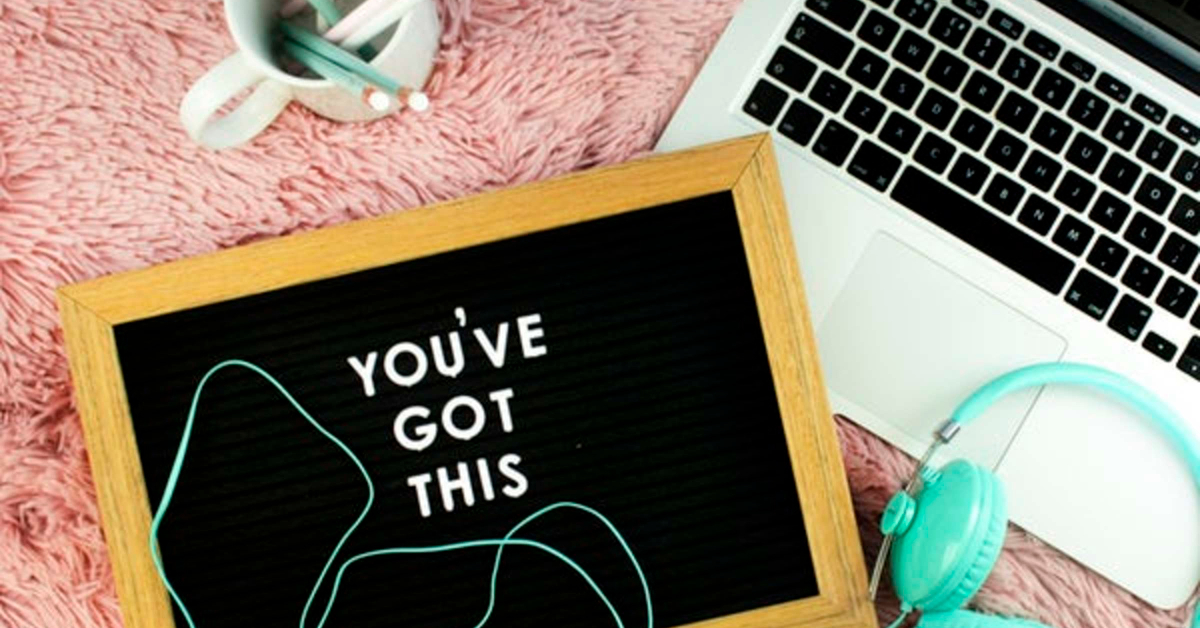 Here's something that might surprise you. I didn't mean to start a health & wellness blog. It was quite an accident. I wrote a couple of blog posts to support my health coaching business. And then something really surprising happened.
A website with a large established audience somehow found my health & wellness blog. And they asked me to cross post my blog on their site. How did they even know I existed? No clue. But I shockingly had an audience. So I kept writing.
As a kid,I had frustrating fights with my mother. I wanted to be an actress. And she wanted me to be a writer. She for some reason imagined that to be a more stable choice. And I remember screaming at her, "I'm never, ever, ever going to write!" Well, jokes on me I guess.
So now I have 6 years of experience with  a health & wellness blog. And so can you. Today I'm going to share some of my favorite tips I've picked up in the last 6 years. And I'm gonna help you start your own blog and share from your own experience!
Talk about what you're most passionate
You can't be all things to all people. You can only be you. And it's the you that people will come to see. So bring your own best, not a second-rate version of someone else.
Are you most passionate about getting fit? Share your journey from the coach to how you got moving. Did you have to transform your diet due to an allergy? Share how you embraced that change. Don't think of yourself as boring. Only you have had your own unique experiences.  
Start on a free platform if you don't know where to start
Don't let overwhelm derail your ambitions. Start in a way that is simple if you're not tech savvy. I started on the free site blogger. It was easy to set up and maintain. And then I moved it over to my current WordPress site once I had gotten my feet wet. Remove obstacles by making it simple.
Brainstorm a great name
Remember how I said my blog was somewhat an accidental venture? Well, I'd picked my website URL before I'd started my blog. So that's why my blog address is just my name. But since you're starting from scratch, you have the opportunity to pick something uniquely you.
Take a piece of paper and brainstorm everything that comes to your head. There are no bad ideas. Write down your favorite foods, your life motto, your least favorite exercise, etc. And once you've compiled a good list, start narrowing down your options.
Keep it brief
I've seen people write a book for their first health & wellness blog post. This is the wrong way to go. First, you'll lose your audience's attention. Plus, you're likely to get behind on your posting schedule if your blog posts are too complex to complete.
A blog post should be a minimum of 300 words. My average post is about 800 words. If your posts are regularly over 1200 words, you probably need to divide the content into more than one topic.
Remember colorful pictures and images
The pictures are just as important for the entertainment value of your blog posts as your words. So remember to include pictures in your posts. This will help keep your audience entertained.
You can take your own pictures if you're featuring things like recipes. Or use stock photos. There are many great sites to buy stock pics. But you may want to start with some of the great free stock photo sites like Pexels or Unsplash.  
Spend extra time on your post headlines
How do you decide if you're going to click on a story? It usually takes an intriguing headline. So if you want an audience of more than your mom and dad, you need to pick a thought provoking headline. That's how you'll get clicks.
My first blog entry ever was titled – How To Get Sexy, Starting From The Inside. The post was about how your diet should be good for your health,and not just your waistline. But because I used the word sexy, I got people's attention and they clicked on it.
There are many headline analyzer tools online that can help you shape a click-worthy headline. I recommend you use those, especially at first. If you're going to spend extra time on something, the headline is the place to focus.
Learn to write for Google (Search Engine Optimization)
When I started my blog, I didn't think at all about tips and tricks for getting my posts ranked in Google. But this is so important. Because if you eventually want to make money with your blog, Google can help boost your monthly visitors significantly.
If you have a WordPress site, I recommend the plugin Yoast Seo. This will help you learn to write your posts for Google, as well as your human audience. And if you're still feeling lost, hire support to help get your blog seo ready Many companies offer this service. (https://ignitedigital.com/toronto-seo-search-engine-optimization/)
Get separate business accounts for your social media
Social media can be an amazing way to get readers to your blog, But you may want to consider using a separate account from your personal profile. Your Instagram followers don't want to see 300 pictures of your cat sleeping. Focus on posts that go along with your health & wellness blog.
And don't forget Pinterest. I don't use Pinterest at all personally. But it has done wonders for bringing new readers to my blog. Because Pinterest is a search engine like Google. Just make sure to have a Pinterest sized image with every blog post. A standard pin in 2019 is about 600px wide by 900px tall.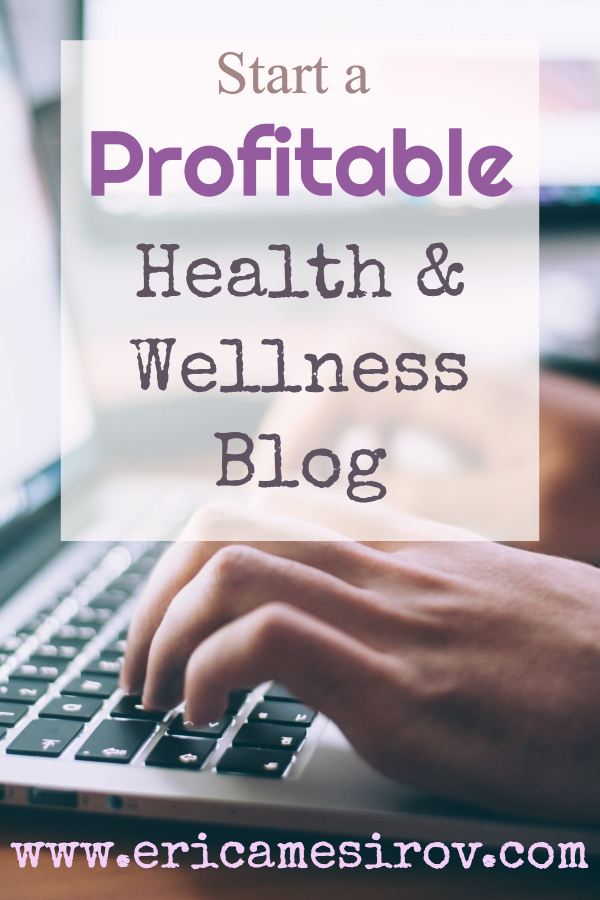 Have an enticing way for people to sign up for your health & wellness blog newsletter
Many newbie blogs have a box asking you to opt into their newsletter. But that's not the best way to get new subscribers. Most people don't want yet another newsletter.  You have to give them something initially more enticing to get them on board.
I have multiple ways to subscribe on my site. I have my free weight loss e-book on the top of the page. There's a 5-day no sugar challenge on the bottom. And I have many other ways to subscribe hidden in individual posts.  Give people something of value for free and they're much more likely to give their email.
Give it at least 6 months before you start to monetize your health & wellness blog
I said at the beginning of this post that the goal was to create a profitable blog. But for most people, this won't happen overnight. You need to build up an audience before you can start making money.
So don't expect your blog to make money in the first month. I mean, it could. Mine certainty didn't, but some people make a small profit from the beginning. Have patience. In a future post, I'll talk about how to get the ball rolling with affiliates and courses.
But for now, be proud that you have your blog up and running. Your building an audience. And you're influencing people's live. And you're setting yourself up to have the profitable health & wellness blog you've dreamed about!
(This post contains affiliate links)