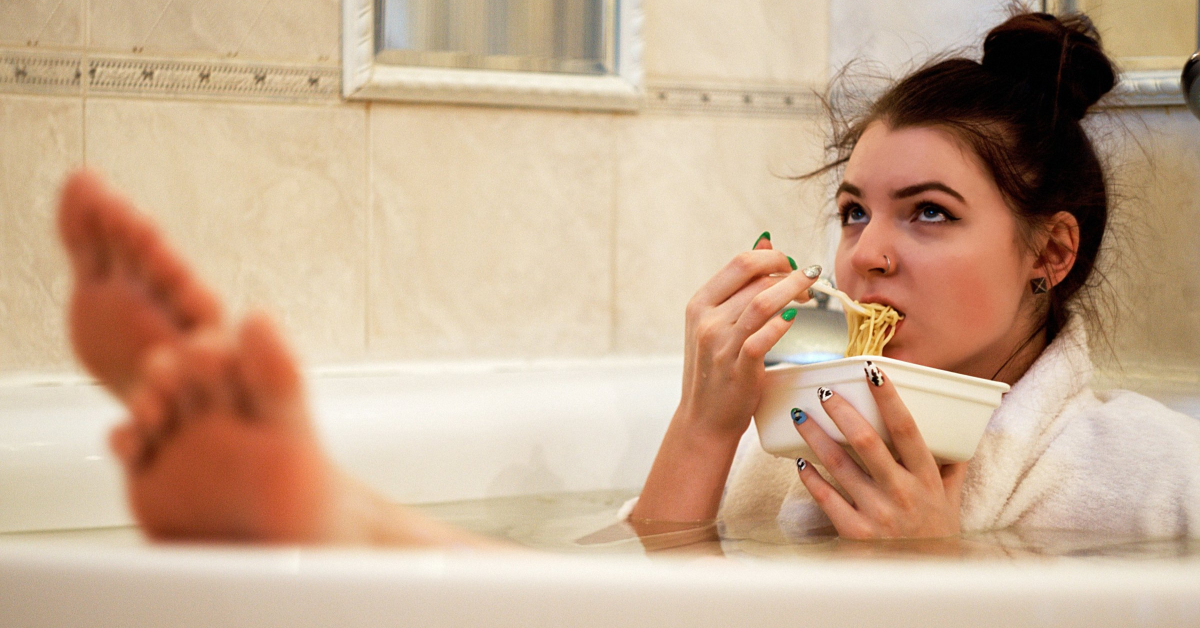 It's not just your willpower. It's not all in your head. There is a science behind your hunger. And today, we'll dig deep and find out what's contributing to that hunger that can't be filled.
There are diverse reasons why your cravings seem out of control. We think it's clear cut, but it's not. It might be your diet or your lifestyle, Let's look deep and see what really might be to blame. 
You're Eating at the Wrong Times
This isn't as much an issue about feeling hungry all the time; rather, it's about feeling hungry at the wrong times. Maybe you skip breakfast and lunch, and eat your first real meal at 5 pm. Now you've set yourself for nighttime cravings.
You're much more likely to feel out of control at night if you're calorie deprived during the day. Having good quality nutritious food in adequate amounts earlier in the day will help your nighttime hunger. Your cravings are mental and physical. But being malnourished will definitely make you hungry.
You're Eating Low Quality Food
Sometimes, the reason you're hungry is simply because your diet isn't nutritious enough for you. You may be eating normally, and you may be eating at the right times. But the foods you're putting into your body lacks in vitamins and minerals.
For example, most processed foods, such as chicken nuggets, are lacking in nutrients. You can eat thousands of calories worth of processed foods, and your body will feel like it still needs to be fed. This is because you haven't really taken in any nutrition. Eat higher quality food, and you'll likely feel satisfied for longer. 
Your Diet is too High in Sugar and Bad Carbs
Sugar tends not to solve your sugar cravings. This is because of the hormone, insulin. This hormone helps your body process sugar by storing it in your cells or as fat for later. But once this happens, your hunger can return because your body craves energy it can use right now.
The trick to satisfying sugar and processed carb cravings is to find better alternatives that will elicit less of an insulin response. Try some fresh fruit or a smoothie in place of added sugar. And calm your cravings for comfort food . For instance, fill that gryo craving with a better version from The Mediterranean Dish.
Your Hormones Might Be Confused
Hormones may be the cause behind your cravings. Many hormones play a role in the way our appetites take shape, and how we respond to them. We just talked about insulin. Leptin and ghrelin are other hormones that play a part. Any malfunction in these hormones will increase hunger. 
Stress can further confuse these hormones. When you're stressed, your body secretes the hormone cortisol. And this influx of cortisol can actually confuse the hormones that influence your appetite, and make it harder to receive signals from your brain that you're full. Take steps to relieve stress to help your body control hunger. 
There's science behind your hunger. It isn't all in your head. And it's not all about willpower. Make simple changes in the foods you choose and your eating patterns. You might be surprised at how you get that hunger under control.
**Photo courtesy of Artem Labunsky
(This post contains affiliate links)