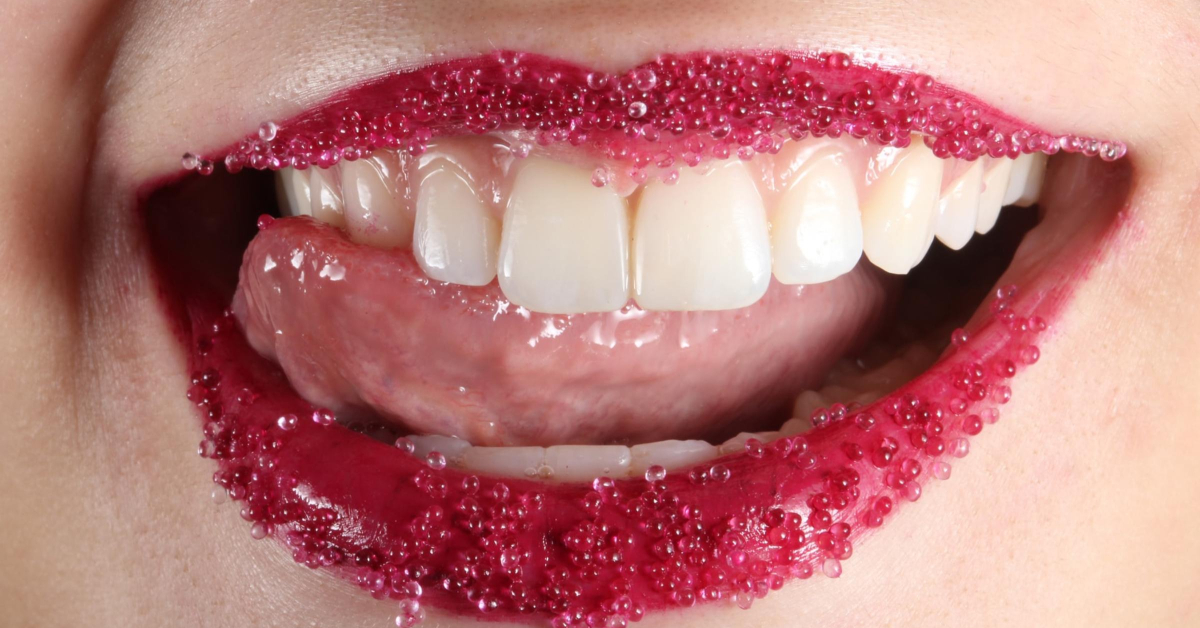 Our mouths go through so much in a day. We talk, laugh, eat, and more. Most people would agree that a smile is one of the first things that they notice. Because of this, it is important to make sure you keep your mouth sexy and healthy.
We buy creams for our skin. We get a manicure. Maybe a foot massage. But how often do we focus on giving our mouths some TLC?
Remember the thread
It goes without saying that giving your teeth a good brush twice a day is important. But what about flossing? It's amazing how many people shun something so simple and beneficial for your dental health.
Maybe they think it's boring. Or it hurts. Or perhaps it seems a bit gross.
Here's the truth. Your gums might bleed the first few times if you're a newbie. But then it will be smooth sailing. Healthy people who floss don't experience persistent pain or blood. Plus, flossing is sexy. Who wants to smooch with someone with food stuck in their teeth?
Moisturize & moisturize more
Lips get cracked and chapped. Even now in summer. And that's definitely not sexy.
You must go natural with lip balm. It's going on your mouth for goodness sake! You'll ingest any chemicals that you put there.
Just make sure to do your research. Not every product that advertises itself as natural contains healthy ingredients. The Environmental Working Group's Skin Deep website is an excellent resource to find cleaner brands.
Add some clean color
Lip color is one of the most popular cosmetic products. Whether it's lipstick, gloss, or liner. Many of us feel naked without a good lip finish.
Again, there are many clean cosmetic products that allow you to pamper your mouth while keeping it clean. These lip shades are just as vibrant as the more chemical-filled variety. And they often come with a price tag cheaper than department store brands.
Get them pampered
Haven't seen your dentist in a few years.? Maybe it's time to say hi. Regular cleanings help prevent problems before they begin. Yes, going to the dentist is sexy. 
It's good to have an expert look "under the hood" from time to time. They can catch serious conditions like mouth cancer early. Plus, they can fill a small cavity before you  need a root canal.  Not only will this save your health. It will save you lots of dollars and cents.
Just make sure to fill your cavities with non-mercury fillings if possible. Mercury can create imbalances and cause further problems. So speak with your dentist about your options before they start drilling.
Pucker up
Giving a kiss is good for the soul. There are romantic kisses, a kiss on the cheek, and kissing a baby or pet. It doesn't matter who you kiss. It just matters that you love.
Authentic joy is one of the most beautiful emotions. The more we let healthy love into our lives, the more joy we experience.
A kiss can connect us. So give a kiss to someone you love today. Even if it's your pet. Take time to connect with those in your life. And don't worry about who you're not kissing. If you kissed them and they didn't love you back, they were just a frog anyway.
*Picture courtesy of Rafael Rocha
(This post contains affiliate links)