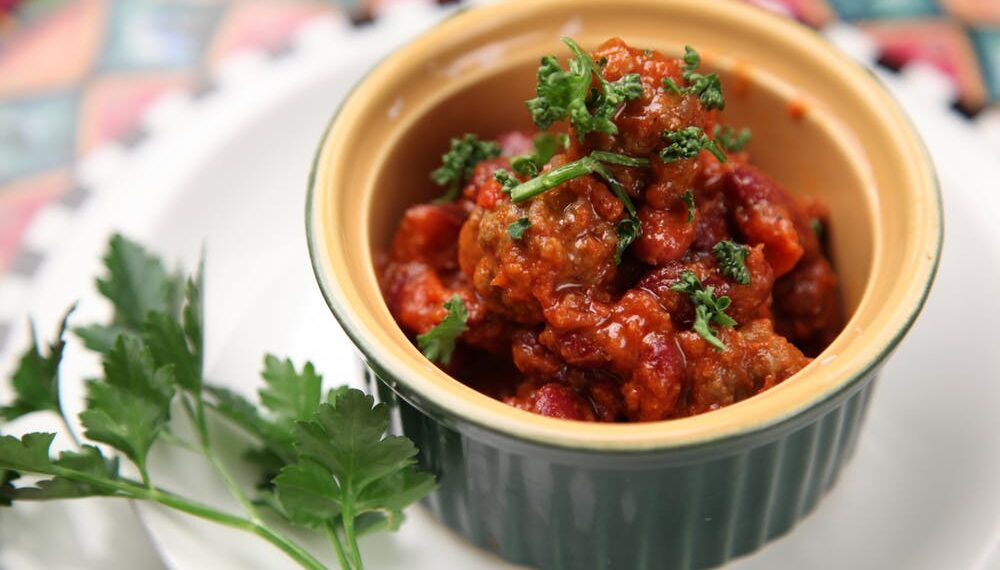 Chili, to some, is an art form. To others, almost a religion. And for most of us, it's a dish that is totally comfort food. It's one of those dishes that is so adaptable and so customizable, It varies based on region, culture, and season. But all these varieties have something in common: They're fantastic! 
The history of chili is pretty fascinating., Folks agree that it originated south of the border in Latin America. Created as an easy one-pot meal, it incorporated whatever meat was on hand with seasonal vegetables and dried beans. What an easy way to feed a crowd with meager ingredients. 
Now chili is the stuff of legend. There are even entire cultural events created around just eating chili! 
Chili is great as a standalone dish, Or you can spruce it up. Try a comfort food favorite like  "Frito Pie" in a bag, served with tortilla chips, avocado and lime wedges. But today I want to go deeper into this dish's varieties. Because you can make chili not only delicious, but part of a truly nutritious diet.
Boredom is a main reason that people abandon their healthy eating plan. But my favorite trick is to adapt a comfort favorite into a version that is a lot healthier. And chili is such a great example of how you can transform healthy food into something truly comforting.
Start with a great recipe
First, skip the stuff in a can. Go online to find a healthy homemade chili recipe, That won't be difficult because there are so many to choose from.  And you're not limited to boring health food.
You can adapt almost any recipe and make it healthier. Here are some healthy swaps.
Replace the beef with lean ground turkey.
Take away the cheese and add extra cream avocado.
Skip the tortilla chips and add some crispy baked chickpeas instead.
Replace the sour cream with some low-fat yogurt.
Add things that make it fun
Just because your chili is healthy, doesn't mean it can't be comfort food. Get creative. What can you add to your meal that will make it exciting?
Try adding some sweet potatoes which are one of the healthier carbohydrates. They're much better than regular potatoes. And they'll add to the taste and texture in a wonderful way.
Or what about siracha? Give your chili a kick in a way that feels modern and new.
Or heck, maybe add a touch of beer. No, beer isn't really a "health drink". But we're just talking about a small amount to give some color to an otherwise nutritious meal.
Use it for more creative leftovers
The great thing about chili is that it's great on its own. But it's also fabulous as an ingredient in another meal.
How much baked parsnip chili fries? Cut parsnips into long strips, cover in olive oil and seasoning, and bake at 350 degrees until crisp. Then drizzle with chili. Yum!
Pour it over lentil pasta. Now you've got a healthier version of chili mac.
How about putting some in a seeded and hollow red pepper? Not only will your meal look like a special delicacy It's a super healthy dish that you can quickly make with leftovers.
Whatever your favorite type of chili, however you like to make it, one thing is for sure. Chili is an easy, and affordable meal that's adaptable, customizable and downright fun to eat. And now you know how to create a healthier, but super tempting comfort food version. So let's get in the kitchen and make some chili! 
(This post contains affiliate links)
Photo Credit: Naim Benjelloun