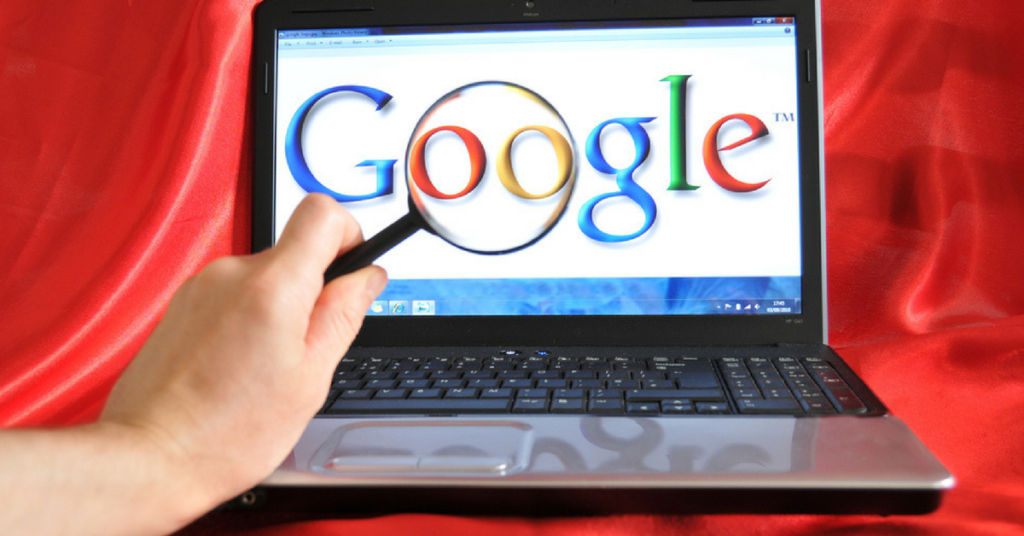 I must be dying. What I thought was a cough must be lung cancer. And that simple muscle twitch might be a nervous system disorder. Holy crap!  And I go through this stress every time I decide to self-diagnose with Google.
Trust me, I know about what I speak. After going through a particularly nerve-wracking time, my husband joked that I'm only aloud to Google about how I'm going to die for a half hour a day. This Googling can be addictive.
It's all fun at first.
It all starts with an innocent curiosity. Or maybe a twinge of worry. Or perhaps a full blown panic. But search engines at first seems like your friend. They appear to have answers. And they give you the illusion of clarity. But can they truly give any of this when they're just providing generic information?
As someone who has been there and done that, all I can say is DON'T GOOGLE YOUR SYMPTOMS!! Trying to self-diagnose with the internet is a really bad idea. Such a bad idea, in fact, that I came up with 5 reasons you 100% don't want to do it.
5 reasons NOT to self-diagnose with Google
Number 1
Every innocent symptom can also be a sign that you have a dread disease. Seriously, every single one. Diarrhea can mean you have colon cancer. It can also mean you had a bad food reaction, you're nervous, you're getting your period,  or you have a food sensitivity. Or about a million other things. But somehow the most catastrophic pops up first. Or maybe it just more easily catches the eye. But you will end your internet session thinking of the worst disease out there.
Number 2
Stress is dangerous. When you self-diagnose, you can put thoughts in your head that are super stressful. Only to likely learn later that everything is fine. And while none of us know if we'll develop a serious illness, the stress from worrying about it can be as harmful as anything we eat or put on our bodies. So surfing online and stressing about it doesn't do you any good. And it actually does harm.
Number 3
You might not notice all the symptoms. I'm very fair skinned and I got quite a few bad burns as a kid. So every year I go to the dermatologist to make sure nothing sinister has developed. And one year when I thought everything was fine, I learned that I had something called actinic keratosis. Which is benign, but can develop into skin cancer if left untreated. I had thought it was just a very large freckle. So my self-diagnosis was wrong. Thank goodness I saw a professional.
Number 4
You might treat the wrong illness. Hey, I've done this with my dog. I saw her frantically scratching and licking. So I rushed her to the groomer thinking for sure she had a visit from an unwelcome flea. Only to be told that she didn't have fleas. She was suffering from allergies. Poor little thing. But this is what happens when you jump to conclusions. And you may end up suffering needlessly as your untreated symptoms get worse.
Number 5
Google doesn't know your health history. Technology is pretty amazing. My computer knows me so well that it can turn on from reading my fingerprint. So it's easy to forget that it doesn't really know you. Yes, it can just spit out random statistics. But you for sure are more than a statistic. And this is why search results can be so confusing. And why you don't want to self-diagnose.
There are some exceptions
There are times when using the internet might be a good thing. For instance, when your doctor gives you a clean bill of health, but your gut keeps saying there is something being overlooked. Or when you're dealing with something for which your doctor is struggling to provide answers. Or when you're faced with choices and want to get feedback from others who've been in your shoes.
These days, there are many online services that actually let you communicate with a physician from your home. How amazing is that? The fact that we are so connected to others can be an amazing thing.
And certainly there are people whose lives have been saved by taking their health into their own hands. But it's just important to remember that there are many more times when you shouldn't be using Google to self-diagnose. So these internet searches for answers should be more of an exception than a rule.  
Use technology to connect with your doctor
It's so amazing that we live in a time when we can just email our doctors. I totally hate bothering people. So it can be difficult to speak up. But this is so much better than doing random internet searches.
And while physicians certainly can't diagnose you via email, they can probably tell you that it's OK to wait a few more days to see if the symptoms go away before setting an appointment. Or that your symptoms warrant you coming in right away. So you don't have to worry about wasting anybody's time. Or even your own.