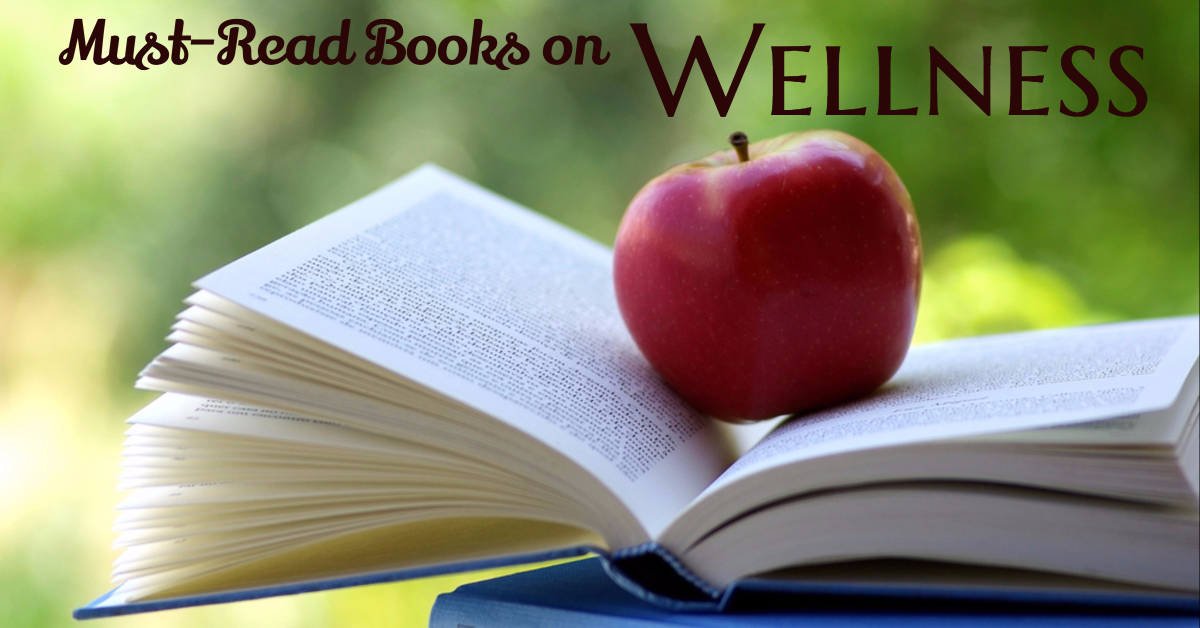 The darker days of the winter season make me go into hibernation mode. And this is a perfect time to catch up on my must-read books. In summer, I'm all about fun escapes in  literature choices. But as the new year nears, I become much more introspective.
A life of mental, physical, and financial wellness isn't a destination. It's a process that's ever evolving. So I really enjoy books that keep me on-track. And since I've gotten some of my most life-inspiring books upon recommendation, I thought it was time to share my favorites.
So today I want to talk about some of my must-read books for mental, physical, and financial wellness. These books all left an impact, long after I read them. It's one thing to read a book and think, "that sounds good." It's another to take the lessons and really incorporate them into your life. And all these books, in some way, helped me evolve.
The Gift of Imperfection by Brene Brown
When I was a kid, I though being a perfectionist was a good thing. The older I get, the more I realize the folly in my thinking. I now know being a perfectionist can keep me from my own wellness, and my own best life.
I often talk about the value in making mistakes and "screwing up".  But I didn't always appreciate this. In fact, the only time I ever got kicked out of a classroom was for crying over a bad grade.
The thing I love about Brene Brown is she doesn't talk down. She supports you and lifts you up. But she also helps you take a real, unbiased look at your patterns of thought and behavior. And if you're not living in the best way possible, she helps you find the alternative.
BUY NOW
The Gifts of Imperfection: Let Go of Who You Think You're Supposed to Be and Embrace Who You Are
Dr. Murray's Total Body Tune-up by Michael T. Murray
This is my #1 go-to book to help my body stay in balance. It isn't necessarily a book you read from cover to cover. It's more of a reference book.
Dr. Murray's Total Body Tune-up details how you can naturally support your best health. Feeling depressed? Having trouble sleeping? Experiencing hormonal problems? This book helps you first evaluate what might be the source of symptoms. Then it guides you through natural options to improve how you feel.
Total Body Tune-up is a must for any bookshelf. Don't run to Google for answers with your health. Turn to this book instead. And get real, effective advice in feeling your best.
BUY NOW
Doctor Murray's Total Body Tune-Up: Slow Down the Aging Process, Keep Your System Running Smoothly, Help Your Body Heal Itself–for Life!
Overcoming Underearning
This book isn't necessarily about making more money. It's about creating a healthier relationship with money. And overcoming any issues that may be preventing you from living a life of abundance (whatever that means to you.)
Personally, I grew up in a household with an extremely frugal father. He enforced a strict rule of saving and not spending. And for that reason, I've always been overcome with guilt when spending money on myself, even in necessary ways.
Now, I know many people have the issue of too much overindulging. But this book helps you work on the issues that are specific to you.
Warning: this book involves a lot of journaling and written exercises. I enjoyed waking up a little early in the morning with this book. It was time well spent. Overcoming Underearning helps you not only relate better with money, but also with your own life.
BUY NOW
Overcoming Underearning(R): A Five-Step Plan to a Richer Life
Fat Chance by Robert Lustig
This is one of the books that I read while in school. And today it's still one of my must-read books. Fat Chance breaks down the politics of the food industry in the U.S. And takes you through the history of how rules that were meant to help our health and diets have backfired.
He tells about the low-fat weight loss craze. And talks about the negative side effect that inadvertently came out of that era. And then he discusses how this occurrence takes a horrible toll on health today. This book is fantastically eye-opening. But not in a negative, overwhelming way. You finish the book empowered.
Fat Chance will help you get to the bottom of what's really missing in your diet. It offers the tools needed to be a participant in creating vibrant health. And it will provide you with the knowledge to take control of your waistline once and for all.
BUY NOW
Fat Chance: Beating the Odds Against Sugar, Processed Food, Obesity, and Disease
The Big Leap by Gay Hendricks
I love this book because it really looks at achieving happiness from a different perspective. Most self-help books tell you things you can do to become happier. This book teaches you how to stop sabotaging your ability to experience the happiness you already have. And that's why it's one of my must-read books.
The crux of the problem is what Gay Hendricks calls an upper limit problem. Upper limit refers to the amount of joy you'll let yourself experience before you subconsciously do something to sabotage yourself. And Mr. Hendricks believes that many of us lack happiness, not because we don't have the potential to be happy, but because we won't let ourselves be.
I would imagine that many start this book with a "not me" attitude. Like, surely you'd let yourself be happy providing the circumstances were better. But for me, this book really recreated my relationship with joy.
BUY NOW
The Big Leap: Conquer Your Hidden Fear and Take Life to the Next Level
My favorite must-read books for metal, physical and financial wellness
As the days get darker, the weather gets cooler, and the new year gets closer, take the time to check-in with yourself a little deeper. This is the perfect time of year to examine where you want to be in life, and how you'd like to feel. And if you're not 100% content with your circumstances, it's time to change.
You were given this fabulous life. It's up to you to make the most of it. And with the right inspiration, who knows how you can grow.
(This post contains affiliate link. If you busy something using one of these links, I'll make a small commission at no additional cost to you.)