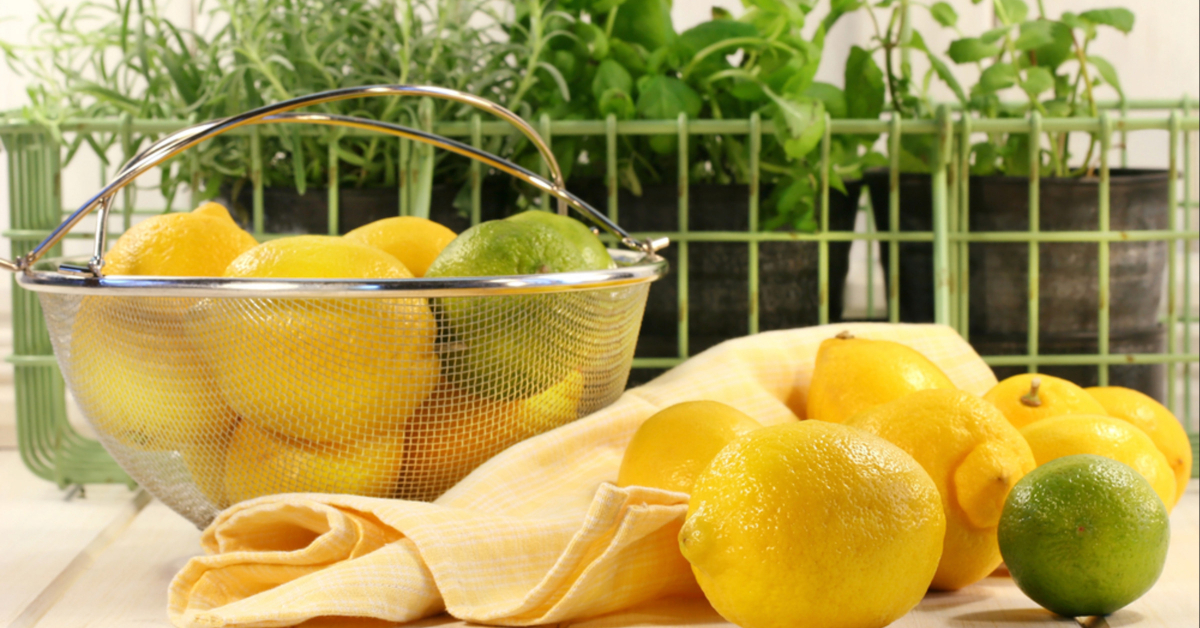 You know what scares me more than bacteria? All the toxins hiding in most conventional cleaning products. Those are totally frightening. Up until about 7 years ago, I would clean with whatever was available. The harsher the better.
But as I moved to a healthier lifestyle, I craved using products that were easier on my body. And the more I learned about the potential side effects of all the chemicals floating around in cleaning products, the more empowered I became by ridding them from my life.
Here are just a few examples of common toxins in cleaning products.
Phthalates – Harsh hormone disruptors.
Ammonia – Can cause respiratory problems
Chlorine – Also causes breathing problems and can increase risk of asthma in kids
DEA and TEA- Can display carcinogenic qualities
Fragrance – Most usually full of toxic chemicals and ingredients
Bottom line. Many of these products are downright frightening. But luckily, there are better options. And we're going to go over some of the best ones today.
But before we get started – a quick point. Just because a cleaning product calls itself natural, doesn't mean it really is cleaner. So it's important to become educated on the actual ingredients that naturally clean. And the more you can make your own products, the better.  
So, here are 5 cleaner ways to clean your home. And not only will they help lower your home's toxicity. They'll help build-up your wallet since these are all super economical!
Scrub toilets clean naturally.
The toilet is one of the dirtiest parts of the home. So it's so tempting to turn to harsh chemicals. But there are better ways. Choose from some much more natural cleaning options.
Let's start with baking soda. Just sprinkle some inside the bowl. Now scrub like normal.
Next, mix 2 parts vinegar with 1 part water in a spray bottle. Spray down the toilet including the seat, inside the bowl, and lid. Now wipe it down. Your toilet will be just as clean as if you used a bunch of toxic, harsh chemicals!
Mop those floors the natural way
Dr Bronner's Castile Soap is a more pure product to help get those floors clean. Fill up your bucket with water. Then add about a half cup of Dr. Bronner's soap. I love using the lavender variety. Or use the regular and add some of your own favorite essential oils.
Or if you want something even more basic, use vinegar. Add about ¼ cup of white vinegar to your mop bucket filled with water. Nothing can be more simple than that!
Scrub those shower tiles clean with simple ingredients
If you're not familiar with Borax, now's the time to get aquainted. Because Borax can be used to naturally clean so many things. It is made from a salt of boric acid. Just add some to a bowl, dip in a sponge, and scrub away.
If Borax isn't your thing, you can use baking soda instead. Both are great to get rid of residue and gunk that builds up daily in your shower. And they work in a cleaner way than a lot of the chemical filled products sitting on store shelves.
Clean glass without toxins
When you look in the mirror, you want to see your beautiful face, not a bunch of streaks. But the ingredients in most glass cleaners are killer. The good news is you can easily make your own glass cleaner in a simple spray bottle.  
Here's another use for white vinegar. Mix about a cup of white vinegar with about ¾ cup rubbing alcohol in a spray bottle. Voila! An easy natural glass cleaner!
Make your countertops sparkle
You can clean laminate countertops with something as simple as lemon. Squeeze lemon juice right onto the countertops. For more stubborn stains, let lemon juice sit for up to ten minutes. And then wipe clean with a cloth.
However, don't use lemon if you have granite countertops. You can destroy them. For granite, combine about ¼ cup rubbing alcohol with a spray bottle filled with water. Then add in a drop or two of clean dish soap. And you're ready to clean that granite!
So there you have it! 5 ways to clean your home the all-natural way. But this is just a starting point. What's your favorite way to clean naturally? Let me know in the comments below!