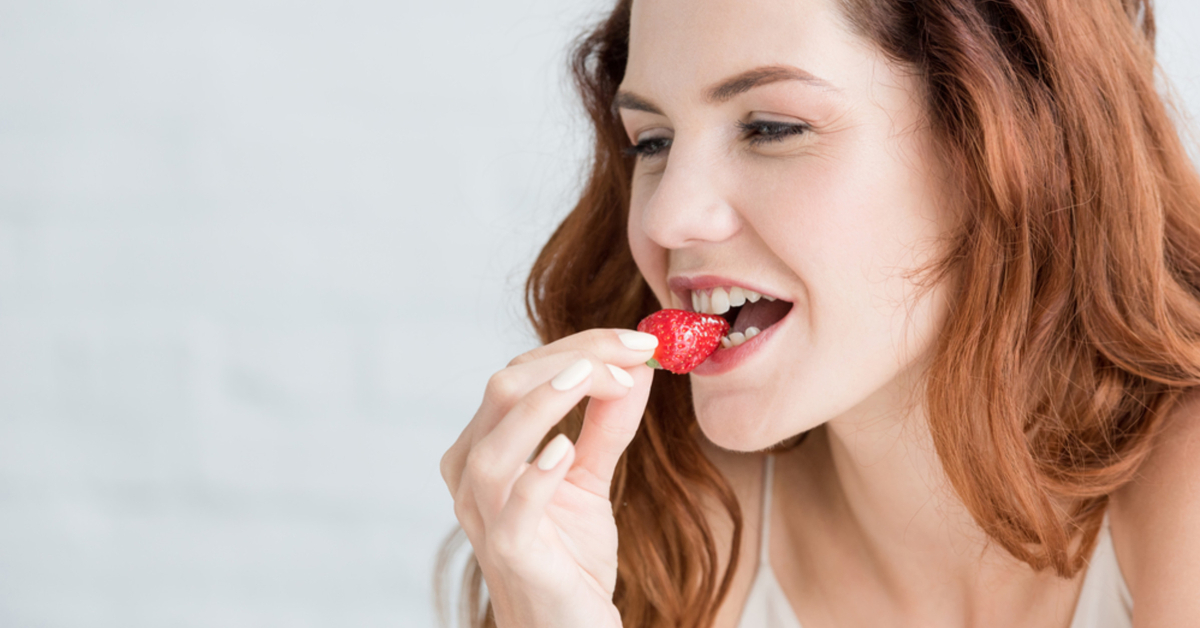 I can handle eating healthy meals. But I get bored  in the snacking department. I need weight loss snacks that are cravable. But I lot of 'diet' snacks leave me feeling dissatisfied
My theory on weight loss is that it will never work if you're left constantly desiring what you can't have. It's important to find healthy options that "do it for you" – if you know what I mean. I like carrots and lettuce, but I'll never crave them. I need better options for snacks.
So today I want to talk about some of the weight loss snacks that I love. These are the snacks that leave me feeling great. And treats I can look forward to. Keep in mind, I still practice moderation when I eat these. But these are totally cravable.
But before we begin, remember to get your free copy of the Emotional Eating Cure. This is full of useful information to help you transform your relationship with yourself and your experience with food to a place of peace. And this will leave you ready to crush your goals, embrace the fitting room, and feel so proud, you'll hug your own reflection!
Annie Chun's Baked Seaweed Crisps
These fun snacks combine seaweed, brown rice, and seasoning. They give you that salty fix, while also providing a taste of sweet. And they are much more satisfying to me than eating seaweed alone. Plus they come in lots of fun flavors like Korean BBQ and Gochujang.
And they're better weight loss snacks because they're baked instead of fried. Plus the seaweed is much healthier than potato. And wanna know another simplistic difference between them and chips? They come in smaller bags making them difficult to overeat.
Annie Chun's Baked Seaweed Crisps, Korean BBQ Flavor, 1.27-ounce (10-Pack), Vegan and Gluten-Free
Sinfully Thin Herb and Spice Popcorn
There's something about popcorn with herbs that's so special . I just love the explosion of flavors. And it's a relatively lite snack if eaten in moderation. But what if you kind of suck at the whole moderation thing?
With Sinfully Thin Popcorn, the ENTIRE BAG is only 280 calories. And it's a big bag. So if you went wild and totally binged, things wouldn't be that bad. However, since it's super tasty, I would put it into single serving baggies before-hand so you're less likely to overindulge.
Sinfully Thin Popcorn Superpop Herb and Spice, 2.2 Ounce (Pack of 12)

Dark Chocolate Almond Mint Kind Bar
Well, you're probably familiar with Kind bars. And obviously mint isn't the only variety. I'm just a sucker for chocolate mint. 
I'm going to let you in on a secret. Even some of the cleaner sounding protein bar varieties contain high levels of date sugar. Yes date sugar is more natural. But it isn't low-glycemic so it can cause blood sugar spikes and weight gain. But certain Kind bar selections are low in sugar!
Here's something super important to keep in mind though. Only certain variety of Kind bars are lower in sugar. Look for the varieties that have 5 grams of sugar or less. And eat these in moderation because these are only good weight loss snacks in moderation.
KIND BAR DRK CHOC ALMND MINT

Skinny Noodles Shiratakie
When you're working at weight loss, bread and pasta cravings can be intense. But those foods aren't so great for the weight line. And Skinny Noodles can be a great alternative on those days when you feel like a carb binge is inevitable.
Heat them up and add a favorite sauce. Throw on a sprinkle of Parmesan cheese. Or melt a healthy nut cheese onto them to sub for macs and cheese. The way you "decorate" these noodles will help you feel like you're eating the real thing!
Oh – and a serving of these is only 10 calories. And there's just about 3 carbs per serving. So you really can enjoy these without guilt!
Skinny Noodles Shirataki Combo 8 oz./12 Pack

Oh! Nuts Variety Nut And Seed Pack
Nuts and seeds are amazing snacks. They're packed with nutrition. Their healthy fats help you feel full until your next meal. And they even have a small amount of protein. To me, these are one of those miracle weight loss snacks.
And there are a few things I love about the Oh! Nuts Variety Snack packs specifically. First, the nuts and seeds all come in single serving packages. That at least helps prevent overindulging. And the variety of different seed and nut snack bags helps prevent boredom! This pack contains a little of everything!
Mixed Nuts and Seeds 12 Variety Snack Bags, Freshly Roasted Snack Serving Size Grab and Go Pack – Oh! Nuts

Paleo Snack Mix
This is another one that's good if you're looking for a low-carb snack that's full of healthy fats. Just like the last selection, the primary ingredients are nuts. But they come in amazing flavors like Chipotle BBQ, Righteous Ranch, and Savory Original.
But these aren't flavored by junk like a lot of snack options. They're flavored with healthy spices and Superfoods. Plus they can help satisfy your craving for comfort foods like chips. And a serving is 160 calories filled with healthy fats which should keep you full.
Paleo Snack Mix | Bubbas Fine Foods Smokey Chipotle BBQ | Grain-Free, Gluten-Free | 7 Ounce | Pack of 1
Hope Hummus
The thing about "diet" foods is that they can get super boring. Great weight loss snacks are ones that give the illusion of decadence while still being healthy. And that's what I enjoy about Hope brand hummus. The flavors are fun, but the ingredients are still wholesome.
Think about Spicy Avocado, or Thai Coconut Curry. I mean, these definitely don't scream diet. And the flavors are all organic and non-gmo. Enjoy that with some fresh cut veggies and you've combined healthy with fun. See – diets don't have to be boring after all!
Organic, Gluten Free Spicy Avocado Hummus, 8 oz
Little Duck Organics Freeze Dried Fruit
Fruit can be a great diet snack but it's boring with a capitol B. And dried fruit can be a true calorie and sugar punch. Especially because lots of dried fruit has added sugar! And that's when freeze dried fruit comes in to save the day! It's lower in carbs and sugar, making 
it one of those better weight loss snacks.
Little Ducks Organics Dried Fruit only has 23 calories per pack and just 4 grams of natural fruit sugar. That's amazingly diet friendly. They come in a variety of fun flavors.  These are marketed for kids, but they're great too for adults who need just a touch of something sweet
Little Duck Organics Tiny Freeze Dried Fruit Snack – Strawberry and Mango – 0.75 oz – 6 pk
So enjoy these healthy store bought weight loss snacks. And stop thinking that your diet has to be boring. There's tons of room for flavor in a healthy lifestyle. And now you know some of the great options that are out there!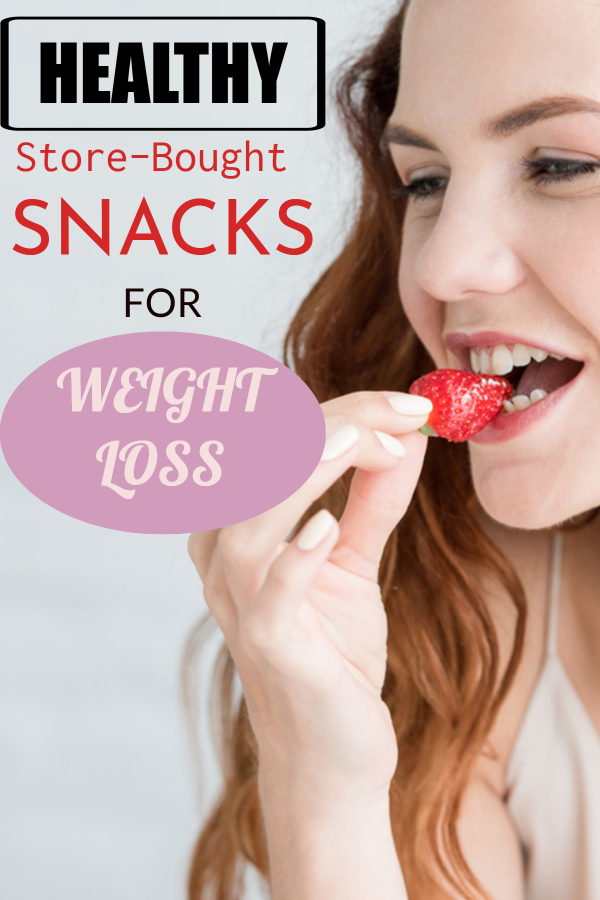 (This post contains affiliate links)