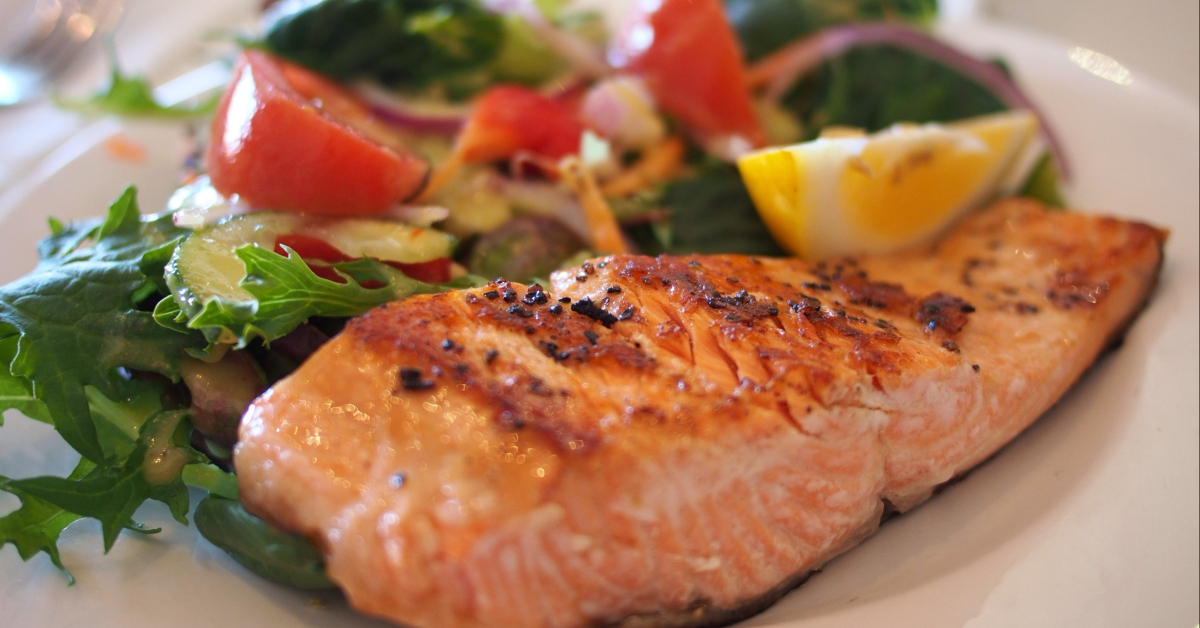 I've talked many times about how weight loss comes down to more than just calories. That's why starving yourself tends to lead to short-term results. Much of your weight loss success comes down to balancing your weight loss hormones.
Now, I'm not talking about your reproductive hormones. I'm talking about the hormones that are responsible for storing fat, and controlling your appetite. These hormones must be working correctly to achieve long term weight loss. So today, I'm going to talk a little bit more how to keep these hormones in balance.
Here are the major hormones:
Insulin
Insulin is a hormone responsible for fat storage. Storing fat is a vital bodily function and your body needs fat for many reasons. But when this hormone gets thrown out of balance, you'll start storing fat like crazy.
You release insulin into the body after eating carbohydrates, especially processed carbs and sugar. Insulin stops working correctly after long periods of elevated insulin. Meaning that years of eating the wrong carbohydrates can lead to prolonged increased insulin and insulin malfunction. And without properly functioning insulin, you will have trouble losing weight no matter how much you restrict your calories.
Leptin
Leptin is a hormone that signals your brain that you're full, and sends messages to your body to stop eating. So if you feel like you're hungry no matter how much you eat, your brain might not be getting the message. And leptin works in balance with other hormones. For instance, when insulin isn't working correctly, leptin malfunction will soon follow.
When leptin was first discovered, scientists thought that they had found an easy answer to obesity. Just supplement with leptin, and people will stop feeling hungry and lose weight. But studies on leptin supplementation have not shown positive results. So you must work on balancing these hormones naturally to get the desired weight loss results.
Ghrelin
Ghrelin works hand-in-hand with leptin. Because this is the hormone that signals your body when it's time to eat. Ghrelin is produced in the stomach. People who, for medical reason, must have their stomach removed don't produce ghrelin and  often have to set themselves alarms to remind themselves to eat. 
So ghrelin has an important function. Even if it seems it might be the enemy. But when you throw ghrelin out of balance, you'll feel hungry all the time. Not to mention that ghrelin malfunction is accompanied by improper leptin signalling.
Balance the weight loss/ weight gain hormones
Finding balance between insulin, leptin, and ghrelin (as well as many other hormones in the body that affect weight) is a complicated narrative. There is no way to present an all-inclusive solution in one post. But here are some major factors that play a role in hormonal balance.
These are all things that contribute to hormones being out of balance. And rectifying these problems is not only a huge step in hormonal balance. It's an essential step for lasting weight loss. Because any weight loss will likely only be temporary until problems with hormones are rectified.
Discover/limit dietary sources of sugar
When I talk about sugar, I'm of course talking about sweets. But sugar from sweets is probably the minority of the sugar in your diet.  You'll likely find many other hidden sugars on your plate.
There is hidden sugar in sauces, dressings, and more processed/ restaurant prepared foods. But there is also a source of sugar in most refined carbohydrates, and even some starchy natural ones like potato and pumpkin. You'll find this secret sugar in starchy carbohydrates when you digest them. And eating lots of these types of foods causes an insulin imbalance.
Eat lots of Fiber/ Good Fats
Both fiber and fat can slow the rate of digestion. And this is very important for blood sugar levels. And proper blood sugar levels help balance insulin, and therefore also help balance leptin and ghrelin.
When food is digested quickly, blood sugar levels quickly rise. Which means an overabundance of weight gaining insulin. Just focus on eating good fats like avocado, seeds, and nuts. Fried foods are very inflammatory, and will help blood sugar levels rise. And look for fiber is in fruit, vegetables, and in unprocessed whole grains. 
Meditation/yoga for stress
Of course, everyday annoyances and stress can drive you to binge on comfort food. But the stress hormone, cortisol, can be really destructive to hormonal balance. Especially when cortisol levels remain elevated for prolonged periods.
Elevated cortisol triggers a fight or flight response in the body. Which leads to elevated blood sugar levels (bad for insulin), a shut-down of proper digestion, and bodily inflammation which hinders all the hormones. So stress must be properly dealt with. Not just to avoid overeating comfort foods, but to get the weight loss hormones properly working.
Get proper sleep every night
I get the temptation of staying up late at night. For many, their only down-time is in the later evening. But proper sleep is a must if you want to balance your weight loss hormones.
First, different hormones rise and fall throughout sleep. And when you rob yourself of the proper time to sleep, you'll start the morning with your hormones off-balance. Additionally, studies show that tired people have increased ghrelin (hunger hormone)  and reduced leptin. Meaning that they're likely to overeat the entire day.
Exercise for the long race, not for the sprint
When many people hit the gym for weight loss, they focus on burning immediate calories. And yes, you'll definitely burn some fat getting your heart rate up or strength training. But the immediate calorie burn isn't the true prize that comes with exercise.
Calories burnt can be quickly regained. But when you exercise consistently over a longer period, you gain an internal hormone shift. And this shift makes your body more sensitive to your weight loss hormones, which helps keep them in better balance. So don't consume yourself with the immediate burn, and focus more on a long-term transformation.
So now you understand your weight loss hormones
Again this isn't a comprehensive list of all the things that can affect your weight loss hormones. But these are some major players. And practicing these positive actions on a relatively consistent basis is much more important for long-term weight loss than a temporary calorie reduction.
Did you know about your weight loss hormones? Will you do things differently if you're trying to lose weight now that you do?