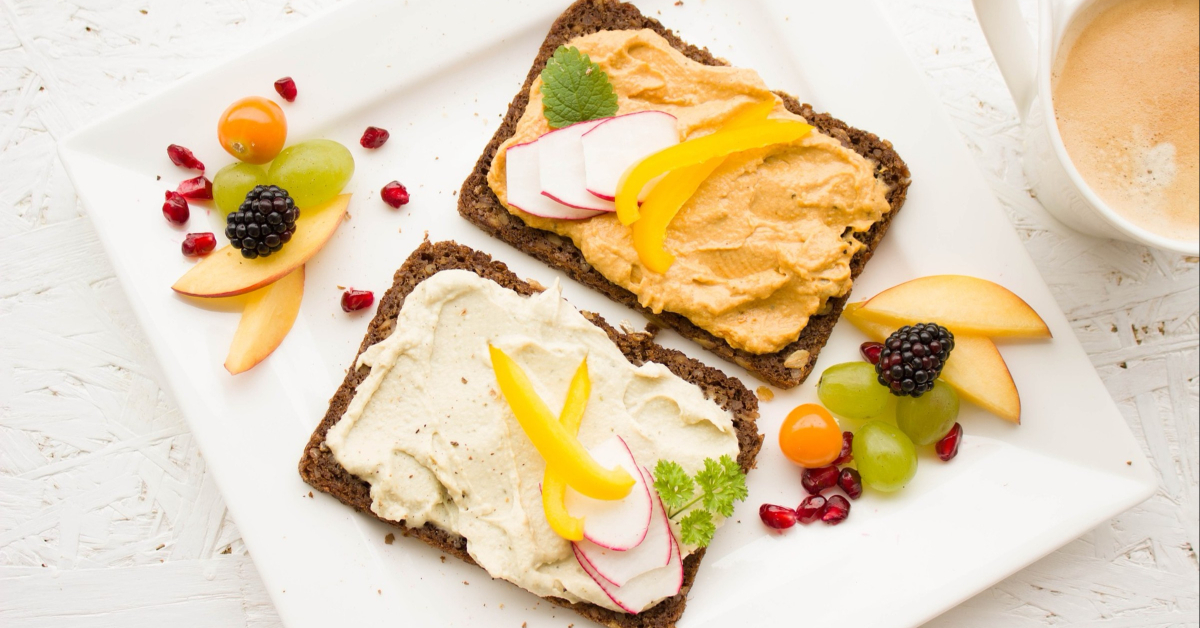 Even a hardcore carnivore can benefit from a meatless meal from time to time. it's all about balance. Eating vegetarian for a day or two every week can be a great rest for your body. But that doesn't mean going without protein.
So I put together a list of 9 amazing vegetarian protein sources. These vegetarian proteins can help you eat for a meal, a day, or even a whole lifetime without meat. So, if you're not used to eating meatless meals, pick one of these proteins, set a date, and give it a try!
But one thing to keep in mind before we get started. Most vegetarian protein sources don't have all the amino acids (forms of protein) found in meat. So, when eating vegetarian, it's good to vary your protein sources. That way you get all the amino acids you need!
Lentils
This little legumes can pack a real protein punch. They have about 18 grams of protein per cup. And they can be used in all sorts of stews and curries. Plus they're relatively inexpensive. So they can be a great way to get some protein at a low price point.
Quinoa
This is one of the few grains that can actually be a good source of protein. Plus, it's lower-glycemic (less disruptive to blood sugar) than many other grains. Quinoa doesn't have as much protein as something like lentils. Only 8 grams per cup. But it has a more complete amino acid profile than most meatless sources. So it's practically a complete protein. Kind of like meat!
Garbanzo Beans
Here's another versatile legume that can be a great source of protein. A cup of garbanzos will get you about 15 grams of protein. Plus, they're really versatile. Blend them into hummus. Or add them into a curry. Or you can even use them to make falafel! Lots of choices here!
Eggs
The egg, while not a vegan source of protein, can be a good source of vegetarian protein. As long as you don't overdo it. You can choose just the egg white if you're worried about cholesterol. Or choose to eat the yolk since the yolk is a good source of healthy fats, vitamins and minerals. Egg protein tends to vary based on the size of the egg. But one egg will get you about 6 grams of complete protein.  
Spirulina
Spirulina is an algae and it's packed full of nutrition. It's a good source of many vitamins and minerals. Plus, it's kind of a Superfood. It helps balance the body from potentially lowering cholesterol to reducing blood pressure. 1 tablespoon has about 4 grams of protein. I love mixing this one in with a smoothie!
Nut Butter
Nut butters, like almond and cashew, can be good sources of additional protein. They aren't super high in protein. More like 4 grams of protein or so for a tablespoon. But they can be mixed with other vegetarian proteins to boost overall protein intake. Plus they're yummy and stocked full of healthy fats. Just don't overdo them because a little is really all you need for the health benefits.
Hemp Seeds
These are another good one that will help supplement your protein. Hemp has about 3-4 grams of protein per tablespoon. But again, mix it with other good proteins and you've got a win. They're also a good source of healthy fats. So, it's a good idea to give this meatless source of protein a try.
Teff
This isn't a grain that's used as abundantly in the U.S. (think Ethiopia). But if you've never tried it, give it a chance. It's got about 10 grams of protein in a cup. Plus it's a good source of other vitamins and minerals. My favorite way to eat teff is as a breakfast cereal in place of oatmeal. Throw in some fruit and it's really good and nutritious. And it has a good amino acid profile too! Pretty much a complete protein!
Seitan
This one is good if you're really seeking a meat texture. For fake meat, this is better than processed soy (which I personally don't recommend.) It has about 21 grams of protein in a 3 ounce serving. But with seitan, make sure to keep it in moderation. It's made out of wheat gluten, so it can be allergy promoting if over-consumed. Plus, it's not super high in other nutrients. And since it's processed, it can be high in sodium. But it's a good alternative for those craving their meat fix.  
A Note about Soy
I didn't include soy on my list because of its controversial nature. Some studies show it to be protective against breast cancer. Others show it to be cancer promoting. Talk about confusing. Plus much of U.S. soy is genetically modified, creating vague health risks.
Here's the bottom line. I eat soy from time to time. I eat it fermented, such as in tempeh,. Personally, I recommend always choosing organic, fermented soy. And definitely stay away from processed soy like soy burgers and fake meat. Those are so hard on the body and hormone disruptive.
So Meatless Monday? Not ready for that? What about Meatless Monday dinner? With so many great vegetarian protein options, a vegetarian meal here and there will be a breeze!