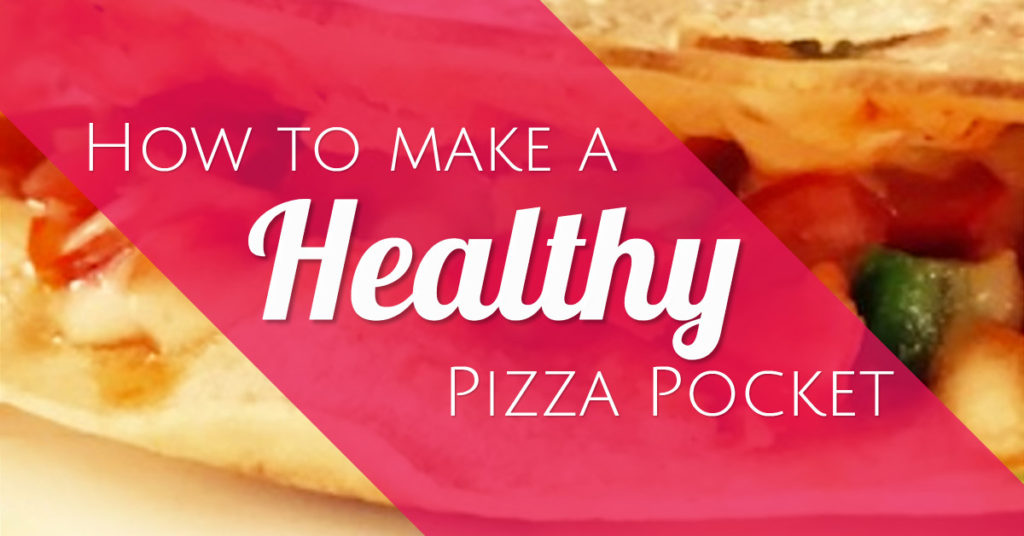 If you're like myself, you love a good pizza pocket. But you'll try anything to keep from indulging. I remember going to the student center in college and drooling over all the pizza. I'm sure there was more than one guy who mistakenly thought I was crushing on him. I just cared about the pie between his lips.
I was really excited when I heard of a cauliflower crust pizza. But making one takes so much times. And the cauliflower crusts that aren't overflowing with cheese tend to be a little lacking in the taste department (in my opinion.) This led to my quest for a nutrient dense pizza that's easy to make and doesn't taste "healthy".
Presenting: A diet friendly pizza pocket that good for you!
And that's when came up with this pizza pocket. It's 100% comfort food. But it's filled with anti-inflammatory good fats and wholesome ingredients instead of the fattening ingredients in a conventional pizza. Not to mention it only take about 8-10 minutes to make.
I was looking to meet two criteria when coming up with this. First, I wanted to use as little starchy, refined carbohydrates as possible. But I was looking for the "crust" to be satisfying for someone looking for a conventional pizza taste.
Second, I wanted to find a substitute for some of the inflammatory cheese that makes conventional pizza so yummy. Don't get me wrong. This pizza pocket contains cheese. It just doesn't contain as much cheese. Because the cheese is supported by other flavors.
I need food to be easy to make
I'll let you in on a secret. Up until about 6 years ago, I never cooked anything from scratch. Except maybe a fantastic mulled wine during a holiday party. But I don't think this counts as wholesome cooking. Even if it was super delicious.  
It never occurred to me that heating food in the microwave wasn't cooking. So when I realized that processed foods weren't healthy, I was a bit overwhelmed. I had never cooked before!
What I've realized is that I need to find balance. I'm not the person who can stay home cooking everything from scratch. So I've created easy, whole food recipes. And I've filled in with high quality, prepared ingredients when needed. The all or nothing concept doesn't work for me. This recipe includes a tortilla and bottled pasta sauce, and I chose the highest quality options available.  Also neither of these contain added sugars. If you have homemade substitutes available, of course use those instead.
 Pizza pocket ingredients –
½ tsp. Coconut oil

½  Trader Joe's brown rice tortilla

1 Tbsp Muir Glen organic roasted garlic pasta sauce (This is the only bottled pasta sauce I've found that doesn't have added sugars!)

1 Tbsp low-fat mozzarella cheese

½ small avocado, diced

2 cherry tomatoes, diced
Split your tortilla
Lay tortilla flat on a cutting board and cut through the center, divide tortilla into two separate, equal sized pieces. Move one of the pieces to the side for future use. You won't be using it for this pizza pocket.  Leave the other half on your cutting board as your pizza pocket.   
Pizza pocket prep
Take your red sauce and spread it evenly over your tortilla piece. The rest of the ingredients will only go over half the tortilla piece. This is because you're going to fold the pizza in half once it's done, to create a pocket. So it will make your life so much easier if you just put the ingredients on one half.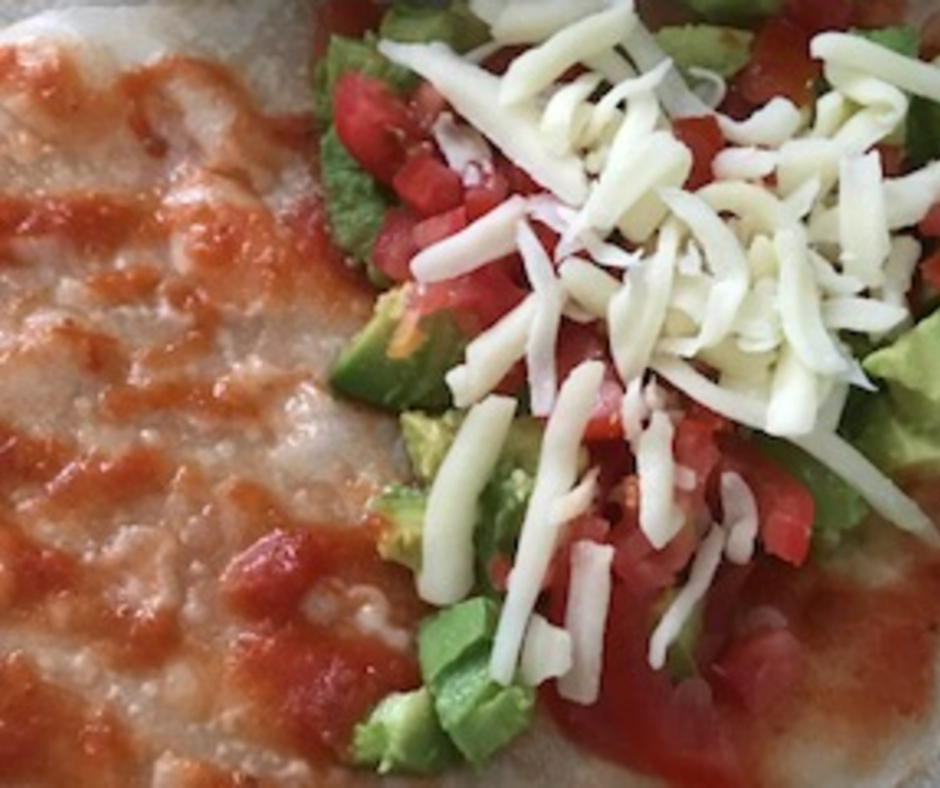 For this recipe, I used a very small avocado. If you use a larger avocado, you probably don't want to use the full half as you'll be on avocado overload. Use the ripest avocado you have that's still green. This will help make it creamier, more replicating the texture of melted cheese.  Slice the avocado lengthwise in small strips and then again width-wise. You want small little pieces.
Cut your cherry tomatoes in this same fashion. Honestly, I just used cherry tomatoes because I already had them. If you've got another type of tomato on hand, use about a tablespoon of tomato instead. Add all ingredients to half of the tortilla piece.
Get cooking
Spread the coconut oil to cover the pan and heat on medium high heat. Transfer tortilla to pan and heat for about five to eight minutes or until the tortilla starts to brown and cheese is melted. Remove from heat and let cool for a minute or two so that it isn't too hot to touch. Now fold the tortilla in half and voila! You've got a healthier pizza pocket that's nutrient dense filled with lots of good fats!
I'm not big into calorie counting. My approach is much about balancing the body with healing foods.  But hey, I know there are those who do care about calories. So if you're curious about the nutrition, here you go!
Calories: 235

Fat: 16 grams

Sugars: >1 gram
Yes, this has quite a bit of fat. But it's healthy fats from avocado. Which can be a part of a healthy diet
What's your favorite comfort food?
Whatever your favorite comfort food, you can find a healthier substitution. This doesn't mean you don't ever eat the real thing. But you probably don't want to eat the real thing all the time. Finding substitutions like this can help you enjoy a healthier diet while saving your indulgences for something really special. 
What's your favorite comfort food you totally miss when you're trying to eat healthier? Let me know in the comments below!