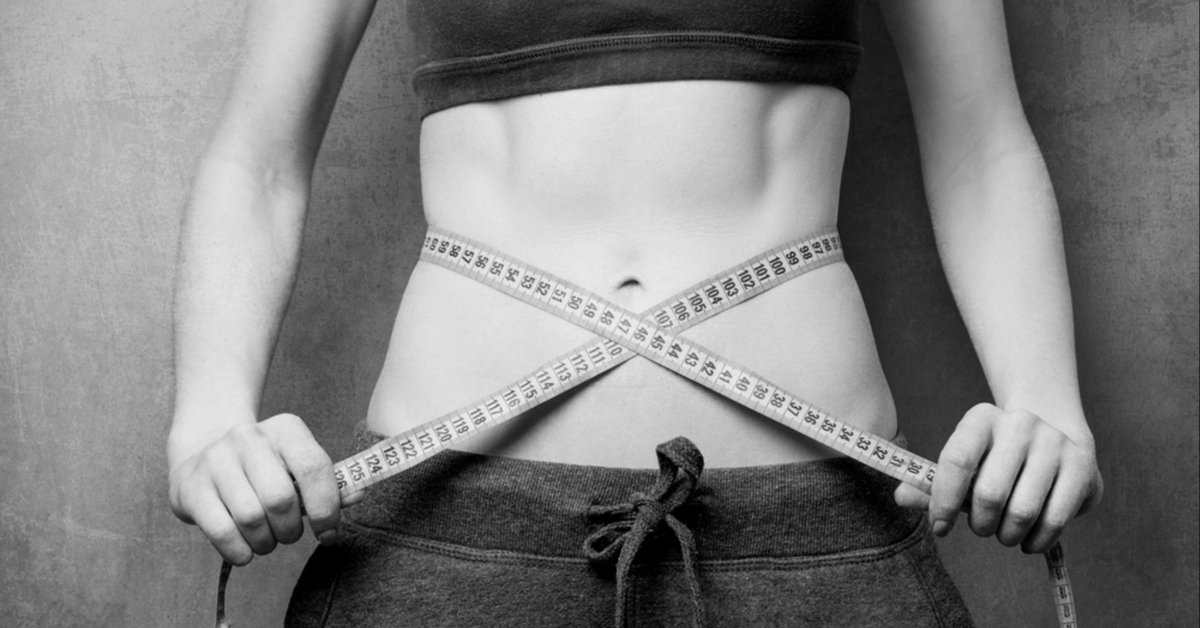 How do you workout to lose the most weight? Should you workout harder? Spend more days at the gym? Do exercises that specifically target your problem area?
There are so many confusing workout tips. And it can be frustrating to work hard and come up short. Because when your goal is to lose the most weight, you want to take the exact steps that will get you there.
So today I'm talking about workout tips that are specific for maximizing weight loss. And I'll discuss how you can not only lose the most weight, but keep losing it, That way you can hit your goal, and stay there.
So what are the best workout tips to lose the most weight? Get ready! Because this may transform the way you go to the gym forever. 
Don't focus on calories
What I say may shock you. The amount of calories you burn in a single exercise session are pretty irrelevant to your long-term weight loss goals. You may lose a couple hundred calories when you workout. However an after workout snack will likely replenish those calories.
But get ready for the long-term benefit of exercise for weight loss. It reduces inflammation. And this makes your body more sensitive to insulin. And healthy insulin sensitivity helps you store less fat which thereby helps improve your metabolism.  Plus exercise just makes you look more toned. 
So, ignore the calorie counting. And focus on making your body stronger. And this will reap many more benefits than a few lost calories.
Do vary your exercise.
You'll lose the most weight if you don't stick with just one type of exercise. For instance, running is fabulous for developing cardiovascular strength. But it won't do much for your arm strength. Pilates is good for developing your core. But it won't provide much cardio.
Keep things consistently challenging and vary the way you workout. This will help you avoid a weight loss plateau. You'll develop new muscle, and keep from having a weak spot. And all of this can improve your metabolism and lose the most weight.
When all else fails, try HIIT
I've talked about this before. But HIIT is a fabulous type of exercise for weight loss. If you've never tried HIIT, now is a fabulous time to start.
HIIT stands for high intensity interval training. A HIIT routine involves a series of exercises that  "go hard" for a period of about 45 seconds to a minute. And it follows with a short period of rest. By rotating periods of activity and rest, you can push yourself harder.
If you're a beginner, check out this simple HIIT routine you can try at home. Or check out an exercise class near you. These workout tips will fast-forward your weight loss success.
Do give yourself rest
You probably know you're supposed to give yourself rest days. But it's tempting to push yourself to the limit. And that can mean skipping your day off.
So why are rest days important? When you push yourself too hard, you can injure yourself. And then you might have to stop working out altogether. You won't lose the most weight if you're sidelined by an injury. Take care of yourself to up your chances of staying injury free.
And make sure to avoid burnout. Remember how we just talked about HIIT? The thing that enables you to push yourself to the max with HIIT is taking periods of rest. So apply that to your entire exercise routine. Build in those periods of rest so you can workout harder later.
Don't use your workout as an excuse to overeat
It's so tempting to use your workout as an excuse to overindulge. You see that piece of cake and remember how hard you've been working, so you give in.  And while a treat now or then is fine, you have to keep the calorie burn of a workout in perspective.
Remember how I said earlier not to focus on calories? That's because you can make up those calories in a hurry. Let's say you burn 350 calories at your workout. You can replenish those calories with a sports drink and a protein bar.
With exercise, you're changing your body in more ways than the immediate calorie burn. But you have to still eat well or you won't lose the most weight. Remember, weight loss is 80 percent diet and only 20 percent exercise.
Don't push to the max every workout
This is a tough one. Because some people need a good kick in the butt to challenge themselves past their comfort zone. If you're one of these types of people, I'm not talking to you.
But if you love a good challenge, then know that repeatedly pushing yourself to the point of exhaustion without breaks can make you gain weight. How does this work? When you push yourself too hard on a consistent basis, you tax your adrenals.
Physical adrenal burnout can lead to weight gain. Because the stress hormones cortisol and adrenaline interact with weight loss hormones like insulin. Too many stress hormones over a long period can slow your metabolism and make you more likely to store fat.
So push yourself. But not to the point of exhaustion. If you feel like you're continually on empty, that's a good excuse to take a yoga, stretch, or pilates class and recuperate. Do this about once a week. 
Do embrace your current fitness level
There's no shame to start to workout after an extended break. In fact, it's pretty darn commendable. And you should acknowledge your accomplishments rather than fretting any perceived fitness shortcomings.
We all have our comfort zone. But life is more interesting when you step out of your own. And anyone who judges you for that has bigger problems to address. So be proud of yourself.
Those are my workout tips to lose the most weight. Exercise for true weight loss is a journey, not a quick fix. Embrace your long-term goals. And know that a consistent workout regimen will do wonders for both your body and mind.