What's the best exercise for weight loss?
This is a bit of a misleading question. Because everyone's looking for that magical move that will shed fat from their belly or perfect their butt. Wouldn't it be nice if all it took was one exercise?
But what I can give you is something even better. Because the best exercise for weight loss doesn't come from a certain move. It comes from an approach to exercise. And if you get it right, you can easily lose weight for life.
But first, a couple of basics.
For years, experts thought that weight loss came down to just calories. If you took in less calories than you burned, you'd lose weight. And people who were overweight were just lazy gluttons. But weight loss experts now recognize that this isn't the case. People can diet and exercise, and not lose weight. Because weight loss comes down to more than just burning calories And so does effective exercise.
Leaders in the weight loss industry like Dr. Robert Lustig, author of Fat Chance, recognize that weight loss has more to do with the hormone insulin. Insulin is responsible for storing sugar as fat. If you have too much insulin, you'll store lots of sugar as fat.
When there is too much sugar in the diet, you become less sensitive to insulin. This means your body will produce large amounts of insulin, thinking there is never enough. And this becomes a bad situation. Because, the less sensitive you are to insulin, the more insulin you have. And the more you have, the more fat you'll store fat.  
Bottom line: Too much insulin = too much fat. That's all you have to remember.
So what does this have to do with the best exercise for weight loss?
Because the best exercise for weight loss isn't the one that burns the most calories. It's the one that effectively increases your body's insulin sensitivity. The best exercise helps you make less insulin and store less fat.
And the best exercise winner is….
The best exercise for weight loss is…HIIT!
Yes, there are lots of great exercises out there. But HIIT is a powerhouse when it comes to increasing insulin sensitivity and promoting long-term fat loss. If you've been living under a rock and don't know, HIIT means high intensity interval training. In HIIT, you do short bursts of high intensity exercise as opposed to the steady, but more moderate intensity of classic cardio.  HIIT encourages you to push yourself to the limit, but only for short periods.
And study after study after study shows HIIT exercise to be effective at increasing insulin sensitivity, improving metabolic function (and therefore, metabolism) and helping you lose weight. Don't get me wrong, classic cardio also increases insulin sensitivity. Strength training does too, but not as much as cardio. But none of these increase insulin sensitivity as much as HIIT.
How do you incorporate HIIT into your routine?
There are plenty of classes out there that can get you started. But if you're looking for HIIT at home or on a budget, there's always good old fashioned running. Do this simple series.
60 seconds of fast walking.

60 seconds of running as fast as you can.
Do this for 30 minutes. By the last 10 minutes, you should be pretty out of breath, even during the walking intervals. That's because this is hard work.  
Eventually you would want to include strength building exercises into your HIIT routine. For instance, the next step could be 60 seconds of running, 60 seconds of (modified, if needed) push-ups, 60 seconds of squats, 60 seconds crunches, and 60 seconds of rest.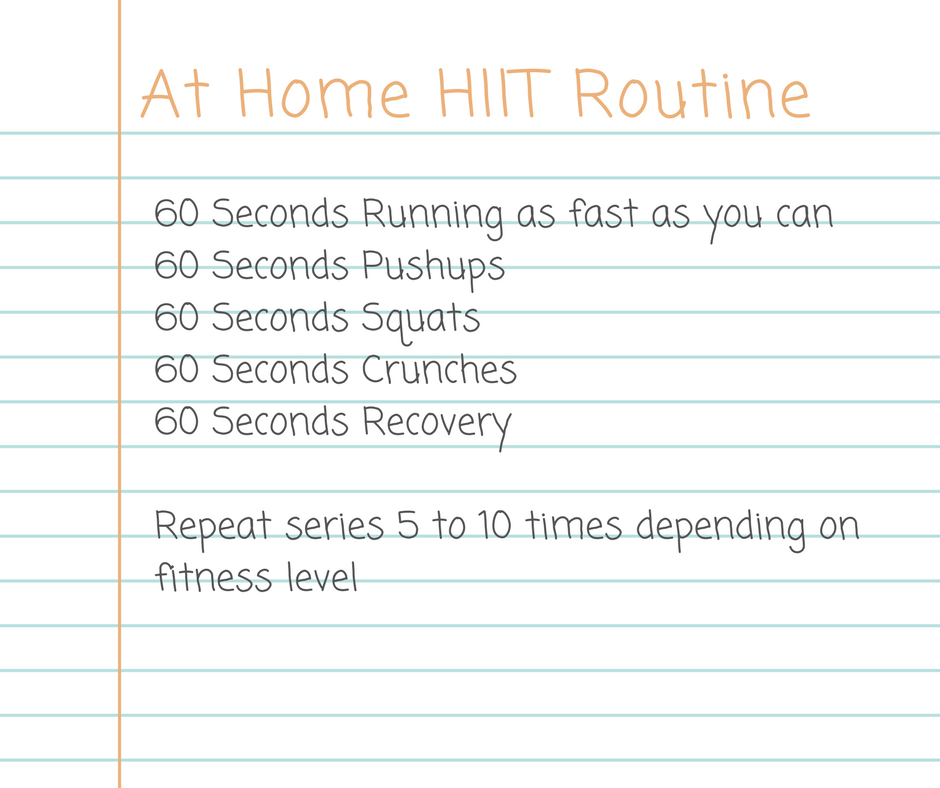 ***Please always check with a doctor before starting any new exercise routine. I don't know you or your specific health situation. So you want to make sure there isn't anything in your health profile that would make this type of exercise wrong for you.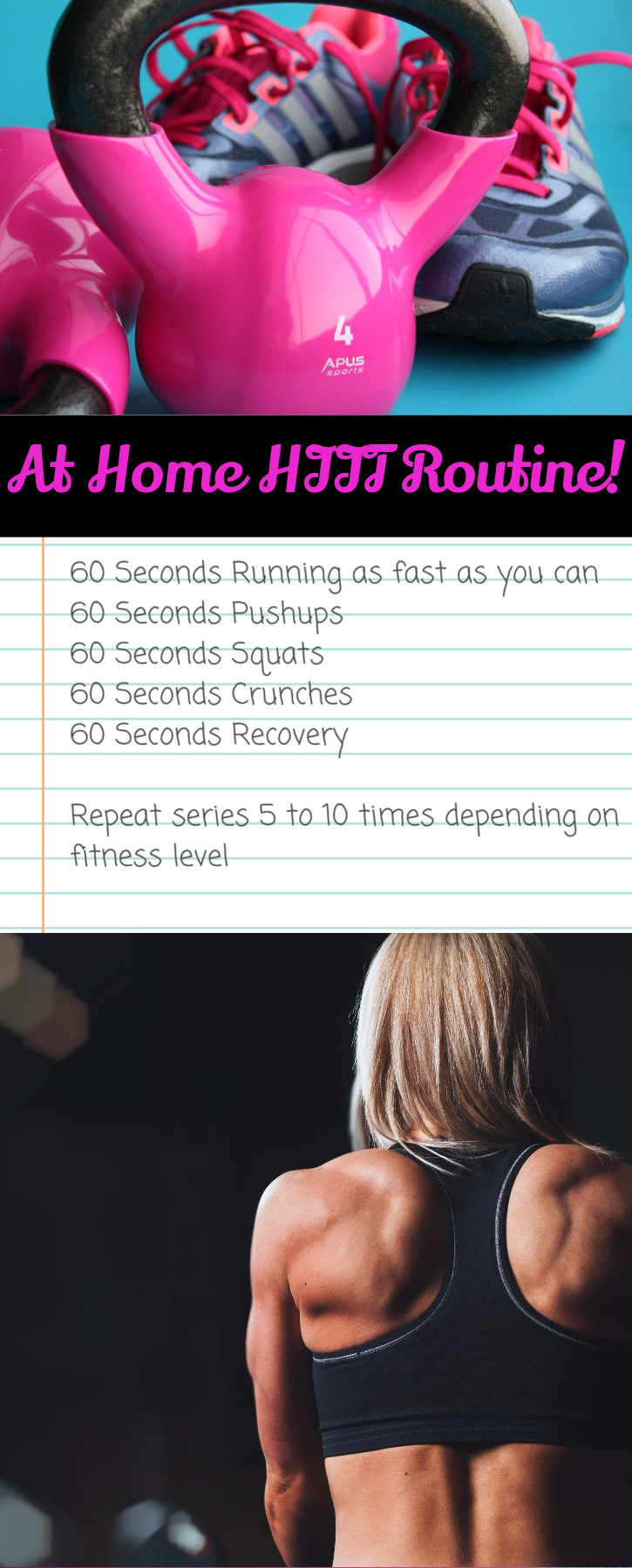 Important tips to get the most out of your exercise for weight loss
Don't forget diet!!!!
Again, you get the most long-term benefit from exercise when it increases your insulin sensitivity, thereby discouraging your body from storing lots of fat. But exercise won't help if you're eating a diet with lots of sugar (even healthy sounding sugar) or eating lots of starchy carbohydrates.
Because foods that are starchy or full of sugar decrease your insulin sensitivity and encourage fat storage. So while you'll still reap amazing cardiovascular benefits from your workout, you won't lose weight without a good diet. It's 80% diet/20% exercise.
Don't push yourself too hard.
You don't want to exercise so hard that you won't be able to move for a week or you feel horrible and sick afterwards. You want to push yourself hard, but not over the top hard. Which can be hard to differentiate if you're new to an exercise routine.
But watch how you're feeling over time. If you push yourself too hard, you could injure yourself. Or tax your adrenals to a point of creating a stress response. And the stress response tends to slow your metabolism. So again, aim to feel tired, but good.
Start somewhere
There's no such thing as BAD exercise. All exercise is pretty good. So if HIIT feels too much for you, do something else instead. 
While cardio alone is better than strength training alone for weight loss, all exercise has health benefits. So just do it!
But if you want to supercharge your healthy lifestyle, give HIIT a try. You should be very pleased with the results!