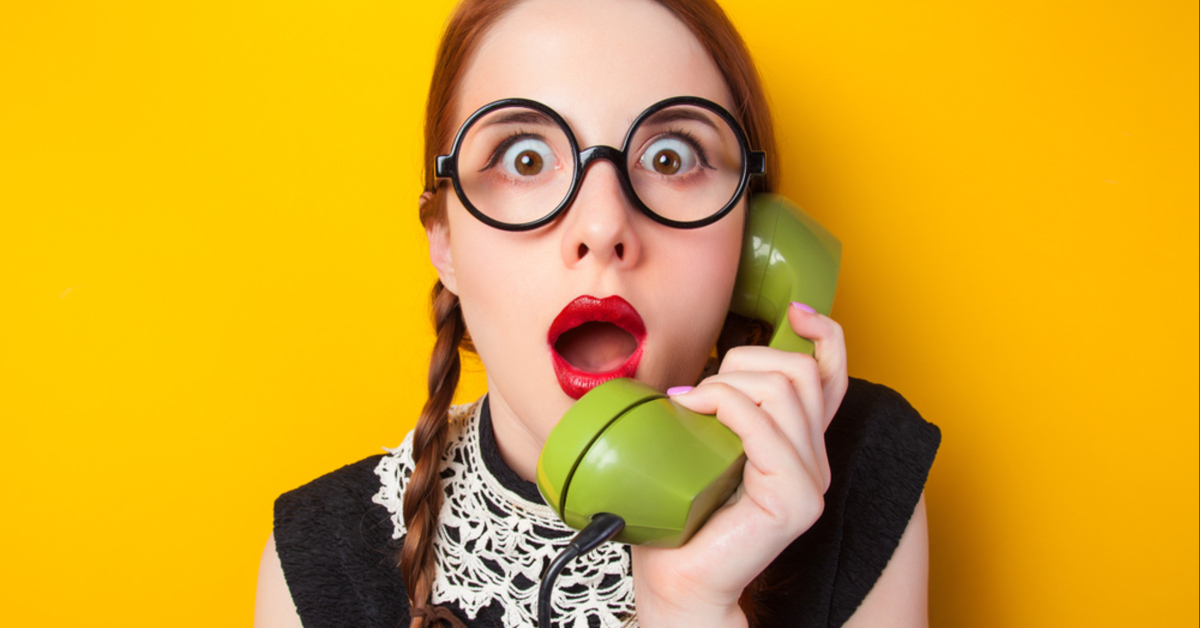 Paying attention to your body's subtle signals can be a real challenge. Especially because many bodily changes are totally normal. But while challenging, being observant is a necessity. Since many problems found early can often be reversed or easily healed.
Today we'll talk about 5 somewhat common bodily changes that need your attention now. These are things that are often innocent – but not always. And you owe it to yourself to know what to do if they happen to you. Because health is about understanding more than just diet and exercise.
Becoming aware of what's normal for your body is vitally important. That way, as bodily changes occur you can quickly address them. And start the healing process before things get serious. Because health is where it's at!
Your Gums
As you age, your gums will probably recede a little,. This is true even if they're healthy. But if you've noticed rapidly receding gums – pay attention! When it happens quickly, it's not normal. 
Maybe you just tore your gums from brushing too hard or in the wrong direction. This happened to me in my 20s and torn gums don't grow back. Becoming aware of the problem helped me learn to make changes that allow me to protect my gum health now.
Often, receding gums are a sign of gum disease, which is the leading cause of tooth loss in adults worldwide. If you have receding gums, it could be an indication of an advanced stage of gum disease called periodontal disease. This is when the bone around the tooth starts to disintegrate.
Obviously, this is something you don't want to ignore.  So be sure to go to your dentist as soon as you can. That way you'll get the necessary treatment to keep your smile beautiful for years to come!
Your Moles
If you have one or more moles, you want to pay attention to them. And make sure to bring any small changes to your dermatologist's attention. They could be nothing. But melanoma is a fast growing skin cancer. So you want to catch it in it's early stages when it's easily treatable.
Make a date to check your skin for moles and any other skin changes on a monthly basis. You may even want to measure your moles or take pictures so you can use this information for reference if there are any changes. And see your dermatologist once a year for a complete skin check by a professional.
Your Nails
Did you know that changes in your toenails and fingernails can be serious indications? That's why it's important to look out for these bodily changes. Because while what I'm about to talk about is rare, it can be very serious. And early detection is key.
Melanoma (skin cancer) of the nail can look extremely similar to a black and blue bruise. So many people have no clue they have it until it has spread. So if you have a new bruise on your nail, and you don't remember injuring yourself, you need to pay attention.
Watch the bruised area for about a month. And if the bruise doesn't look like it's starting to grow out with the nail (toenails especially grow very slowly), it's time to see a doctor. Most often this will be a bruise. Nail melanoma is a less common disease. But if you do have it, you want to catch it ASAP!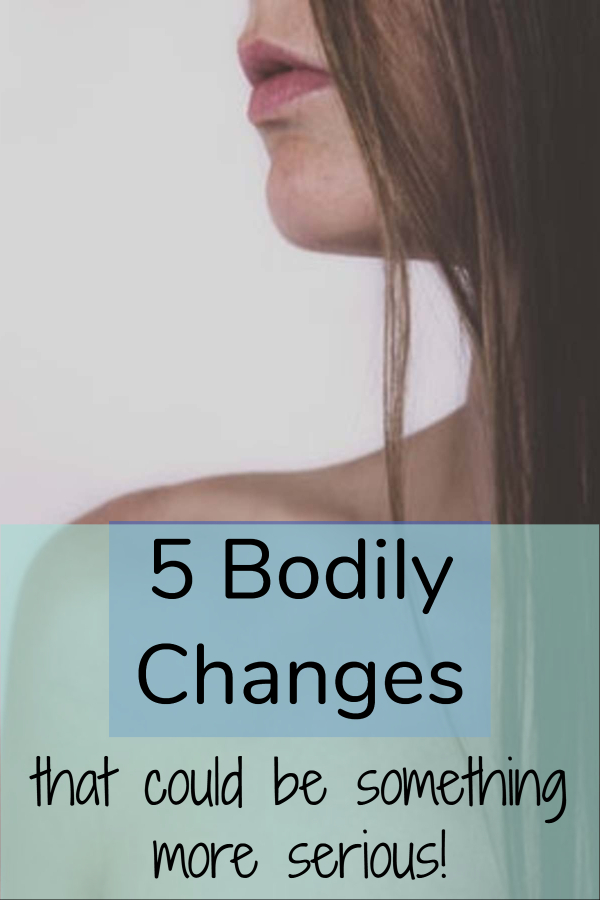 Your Ears
If you're like me, you associate hearing loss with aging. But there are reasons even a younger person can experience hearing loss. So it's important to fully understand and identify the problem.
There are a number of reasons why you might experience hearing loss. Maybe you have an ear infection, leading to temporary hearing loss. Or you may have damage to the inner ear's bones which can lead to permanent problems. Or perhaps you've developed tinnitus from years of loud music and concerts.
In any case, you should  go to your doctor or a hearing specialist as soon as possible. And that way if they do identify a problem, they can slow any further hearing loss. And give you something to help like PSAPs that can  drastically improve your quality of life.
Your Breasts
Of course, you know a breast lump can be a problem. But did you know that breast cancer doesn't always present as a lump. In fact, there are many other sneaky signals for breast cancer that may show up instead of a breast lump.
For instance, you may notice a change in the shape of your breasts. Maybe a nipple is pointing in instead of out that didn't do this before. Perhaps you develop a rash on your breast. Or maybe you're experiencing a skin thickening of the breast tissue.
All of these can possibly be signs of breast cancer. So, in the name of being vigilant, pay a visit to your doctor if you notice anything on usual. And in my humble opinion, if the doctor says it's just a cyst or milk duct, ask for a sonogram anyway. The only way to know what it is for sure is through imaging.
(This post contains affiliate links)